Technology has changed everything. In today's day and age, getting passed the initial resume stage requires one thing. Not experience. But the right keywords. Yes, you read that right. Resumes are scanned to ensure it includes relevant keywords to save recruiters time. So you may have all the right experience and qualifications but if you haven't worded it right, then unfortunately, your resume is tossed to the bottom of the heap.
In this article, we'll provide all the keywords that you need. We'll cover this by some of the most popular industries. If yours isn't covered, leave a comment below and we'll write another article for your specific industry.
To get started, let's discuss what you need to know about keywords and how to use them.
What is a resume keyword scanner?
Most employers and recruiters use Applicant Tracking Systems which are software tools that help to manage and streamline the hiring process.
So how it works is that hiring managers will begin with a job posting. Within that job posting, there will be a range of specific requirements. This can be made up of a range of soft skills, hard skills, experience and qualifications. However, hiring managers will then check the resume and cover letter of job seekers to determine how qualified they are for the role.
However, individually checking each resume and cover letter is an extremely time consuming process. So instead they will check for relevant keywords in your resume. This may be pre-defined or based on specific requirements. However, it is a software that conducts this search.
So it stands to reason that if you want to demonstrate you meet the job requirements that you include the right keywords within your resume. Keep in mind that your CV will eventually be seen by the hiring manager but only after the initial stage. This means that you can't slip up by just spraying random resume buzzwords. It needs to be coherent and must align with the job description. However, it certainly helps if you know what a hiring manager is looking for.
In the next section, we'll break down each industry with relevant keywords that you can use.
Industry Specific Keywords
Information Technology Resume Keywords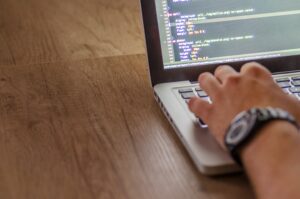 Access Platform
E.g. Orchestrated access platform solutions for clients, ensuring secure and efficient user interactions.
Application Technology
E.g. Leveraged advanced application technology to streamline user experiences and enhance functionality.
Architecture
E.g. Designed scalable and modular system architectures to support the growth of complex software solutions.
Cloud Computing
E.g. Implemented cloud computing strategies, reducing operational costs and enabling seamless scalability.
Data Center Operations
E.g. Oversaw data center operations, optimizing server performance and ensuring high availability.
Database Administration
E.g. Conducted routine database administration tasks, including backups, updates, and performance tuning.
Java Technology
E.g. Developed robust applications using Java technology, leveraging its versatility and extensive libraries.
Network Engineering
E.g. Engineered network solutions to enhance connectivity, minimizing downtime and improving data transfer speeds.
Software Development
E.g. Led cross-functional teams in the complete software development life cycle, resulting in innovative products.
Quality Assurance / Code Testing
E.g. Implemented comprehensive quality assurance processes, reducing code defects by 30% in final releases.
Machine Learning
E.g. Utilized machine learning algorithms to analyze user behavior, enhancing personalized content recommendations.
Project Management
E.g. Managed IT projects from initiation to successful completion, adhering to timelines and budgets.
Search Engine Optimization (SEO)
E.g. Optimized website content for search engines, increasing organic traffic by 50% within six months.
Information Security
E.g. Implemented stringent information security protocols, ensuring compliance with industry regulations.
Technical Support
E.g. Provided top-tier technical support, resolving complex issues and maintaining high customer satisfaction.
Web-Based Technology
E.g. Developed interactive web-based applications using cutting-edge technologies, delivering engaging user experiences.
Data Mining/Warehousing
E.g. Conducted data mining operations, extracting actionable insights that informed strategic decision-making.
Database Integration
E.g. Orchestrated seamless database integration across multiple platforms, improving data accessibility.
Cloud Computing
E.g. Leveraged cloud computing infrastructure to optimize resource allocation and enhance system reliability.
Enterprise Systems
E.g. Administered enterprise systems, streamlining internal processes and facilitating inter-departmental collaboration.
C++ Programming
E.g. Utilized C++ programming to optimize critical algorithmic processes, reducing computation time by 50%.
Education and Training Resume Keywords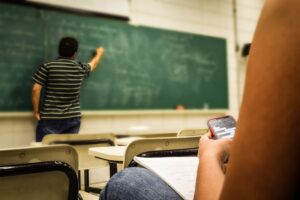 Curriculum Development
E.g. Led a team in designing and implementing innovative curriculum development strategies that catered to diverse learning styles.
Instructional Design
E.g. Utilized instructional design principles to create engaging online courses that facilitated effective student learning.
Classroom Management
E.g. Demonstrated exceptional classroom management skills, maintaining an inclusive and focused learning environment.
Pedagogy
E.g. Incorporated research-based pedagogical methods to enhance student engagement and comprehension.
Learning Assessment
E.g. Designed comprehensive learning assessment tools to measure student progress and adapt teaching strategies accordingly.
Student-Centered Approach
E.g. Implemented a student-centered approach, fostering individualized learning experiences that catered to diverse abilities.
Educational Technology
E.g. Integrated various educational technologies, such as interactive whiteboards and virtual labs, to enhance teaching effectiveness.
Professional Development
E.g. Facilitated workshops for educators to promote continuous professional development and exchange of best practices.
Curriculum Alignment:
E.g. Aligned curriculum with state standards, ensuring seamless integration of learning objectives across all grade levels.
Differentiated Instruction
E.g. Utilized differentiated instruction techniques to accommodate various learning preferences and skill levels.
Learner Outcomes
E.g. Designed measurable learner outcomes that guided course content and assessment strategies.
Inclusive Education
E.g. Championed inclusive education practices by adapting teaching methods to support students with diverse needs.
Collaborative Learning
E.g. Promoted collaborative learning environments that encouraged peer interaction and knowledge sharing.
Educational Leadership
E.g. Demonstrated strong educational leadership by mentoring fellow teachers and contributing to curriculum improvement initiatives.
Pedagogical Innovation
E.g. Introduced pedagogical innovations, such as project-based learning, to foster critical thinking and problem-solving skills.
Assessment Strategies
E.g. Implemented varied assessment strategies, including formative and summative assessments, to gauge student understanding.
Culturally Responsive Teaching
E.g. Applied culturally responsive teaching methods to create an inclusive classroom environment that respected diverse backgrounds.
Education Policy
E.g. Stayed informed about education policy changes and their impact on curriculum design and teaching practices.
Adult Learning
E.g. Designed tailored training programs that catered to the unique characteristics of adult learners.
Teaching Philosophy
E.g. Developed a teaching philosophy centered around fostering curiosity, critical thinking, and lifelong learning.
Digital Literacy
E.g. Integrated digital literacy components into the curriculum to equip students with essential technological skills.
Data-Driven Instruction
E.g. Utilized data-driven instruction techniques to analyze student performance data and adjust teaching strategies accordingly.
Blended Learning
E.g. Implemented blended learning models that combined in-person instruction with online resources for enhanced flexibility.
Parent-Teacher Communication
E.g. Maintained open and effective parent-teacher communication channels to ensure student success and address concerns
Setting Boundaries
E.g. Demonstrated the ability to set clear and effective boundaries in the classroom, creating a respectful and focused learning environment.
Student
E.g. Engaged with students individually to address their unique learning needs and provide personalized support.
Teaching
E.g. Developed and implemented engaging teaching methodologies that fostered active student participation and critical thinking.
Technology
E.g. Leveraged educational technology to enhance lessons, integrating multimedia elements to create dynamic and interactive learning experiences.
Training
E.g. Conducted comprehensive training sessions for fellow educators, sharing best practices in curriculum design and classroom management.
Tutoring
E.g. Provided one-on-one tutoring sessions to students struggling with specific subjects, resulting in noticeable improvements in their performance.
Verbal Communication
E.g. Utilized strong verbal communication skills to explain complex concepts in an accessible and engaging manner, fostering student comprehension.
Writing Lesson Plans
E.g. Crafted well-structured lesson plans that integrated learning objectives, activities, and assessment methods to ensure effective instruction.
Writing Reports
E.g. Produced detailed reports on student progress, offering insights into areas of improvement and highlighting achievements.
Written Communication
E.g. Demonstrated strong written communication skills through clear and organized communication with students, parents, and colleagues.
Marketing and Business Administration Resume Keywords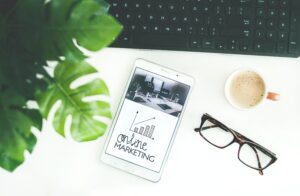 Market Research
E.g. Conducted comprehensive market research to identify emerging trends and opportunities for new product development.
Strategic Planning
E.g. Developed and executed strategic marketing plans that increased brand visibility and market share by 15% within the first quarter.
Data Analysis
E.g. Utilized advanced data analysis tools to extract actionable insights from customer behavior data, leading to targeted marketing campaigns.
Project Management
E.g. Led cross-functional teams in the successful implementation of marketing campaigns, meeting all project milestones and deadlines.
Digital Marketing
E.g. Managed social media platforms, resulting in a 20% increase in website traffic and a 10% growth in online sales.
Brand Development
E.g. Played a key role in rebranding efforts, aligning messaging and visuals to create a consistent brand identity across all channels.
Market Segmentation
E.g. Implemented market segmentation strategies to tailor products and marketing messages to specific customer segments, boosting conversion rates.
Business Analytics
E.g. Leveraged business analytics tools to track key performance indicators and optimize marketing strategies for better ROI.
Customer Relationship Management (CRM)
E.g. Managed CRM system to enhance customer engagement, resulting in a 25% increase in customer retention rates.
Sales Funnel Optimization
E.g. Implemented A/B testing to optimize the sales funnel, resulting in a 30% increase in conversion rates.
ROI Analysis
E.g. Conducted thorough ROI analysis on marketing campaigns to allocate resources effectively and maximize return on investment.
Market Trends
E.g. Stayed updated on market trends and competitor activities, providing insights that informed product development and marketing strategies.
Business Development
E.g. Collaborated with cross-functional teams to identify new business opportunities, resulting in a 10% expansion of the company's client base.
Leadership
E.g. Led a team of marketing professionals, fostering a collaborative environment that resulted in successful campaign launches.
Financial Analysis
E.g. Conducted financial analysis to assess the cost-effectiveness of marketing initiatives and recommend adjustments to budgets.
Content Strategy
E.g. Developed and executed a comprehensive content strategy that increased website engagement and improved organic search rankings.
Market Positioning
E.g. Analyzed market positioning to identify competitive advantages and guide the development of persuasive marketing messages.
Advertising Campaigns
E.g. Managed multi-channel advertising campaigns, driving brand awareness and resulting in a 25% increase in lead generation.
Product Launch
E.g. Orchestrated successful product launches by coordinating cross-functional teams, resulting in a 15% increase in initial sales.
Negotiation Skills
E.g. Negotiated partnerships with key industry influencers, expanding brand reach and driving customer engagement.
Market Penetration
E.g. Developed strategies for market penetration that led to a 12% increase in market share within a highly competitive segment.
Stakeholder Engagement
E.g. Engaged with stakeholders to gather feedback and insights, informing product enhancements and marketing strategies.
Supply Chain Management
E.g. Collaborated with supply chain partners to ensure seamless product availability, contributing to consistent sales growth.
E-commerce
E.g. Managed the e-commerce platform, resulting in a 40% increase in online sales and a more user-friendly shopping experience.
Public Relations
E.g. Cultivated relationships with media outlets to secure positive press coverage, enhancing the company's public image and credibility.
Human Resources Resume Keywords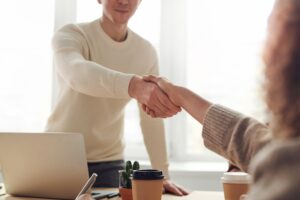 Employee Relations
E.g. Managed employee relations by addressing conflicts and providing guidance to ensure a positive work environment.
Talent Acquisition
E.g. Led talent acquisition efforts, resulting in successful recruitment of top-tier candidates for various positions.
Performance Management
E.g. Implemented performance management strategies to align employee goals with organizational objectives.
Training and Development
E.g. Designed and conducted training programs to enhance employee skills and promote professional growth.
Benefits Administration
E.g. Administered employee benefits programs, ensuring compliance with policies and regulations.
HRIS (Human Resources Information System)
E.g. Proficient in using HRIS systems to manage employee data, track progress, and generate reports.
Conflict Resolution
E.g. Resolved conflicts among team members through effective communication and mediation techniques.
Diversity and Inclusion
E.g. Championed diversity and inclusion initiatives to create a more inclusive and equitable workplace.
Labor Law Compliance
E.g. Ensured adherence to labor laws and regulations by consistently updating policies and practices.
Recruitment Strategy
E.g. Developed and executed comprehensive recruitment strategies to attract diverse talent pools.
Onboarding Process
E.g. Streamlined the onboarding process to expedite new hire integration and productivity.
Performance Appraisal
E.g. Conducted performance appraisals, providing constructive feedback and setting achievable goals.
Compensation Analysis
E.g. Conducted regular compensation analysis to ensure competitive salary structures and benefits packages.
Organizational Development
E.g. Contributed to organizational development by implementing initiatives to improve team dynamics and collaboration.
Conflict Mediation
E.g. Successfully mediated conflicts between employees to reach mutually agreeable resolutions.
Employment Law
E.g. Stayed updated on employment law changes to ensure HR practices remained compliant.
Strategic Planning
E.g. Collaborated with leadership on strategic planning to align HR initiatives with company goals.
Leadership Development
E.g. Designed leadership development programs to nurture and groom high-potential employees.
Employee Engagement
E.g. Implemented strategies to enhance employee engagement and boost morale across the organization.
Succession Planning
E.g. Managed succession planning efforts to identify and develop internal talent for future leadership roles.
Change Management
E.g. Guided teams through organizational changes, ensuring smooth transitions and minimal disruptions.
Workforce Analytics
E.g. Utilized workforce analytics to make data-driven decisions related to recruitment and retention.
Health and Safety Compliance
E.g. Ensured compliance with health and safety regulations by implementing and monitoring policies.
Cross-Functional Collaboration
E.g. Collaborated with cross-functional teams to align HR strategies with overall business objectives.
Employee Development Plans
E.g. Designed individualized employee development plans to foster continuous learning and growth.
Finance and Accounting Resume Keywords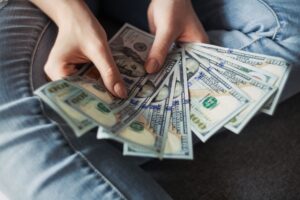 Financial Analysis
E.g. Conducted thorough financial analysis to assess investment opportunities and recommend strategies for optimizing returns.
Budgeting
E.g. Led the budgeting process for the department, resulting in a streamlined allocation of resources and cost savings.
Auditing
E.g. Played a key role in conducting internal audits to ensure compliance with financial regulations and identify process improvements.
Forecasting
E.g. Utilized advanced forecasting techniques to project future revenue and expenses, facilitating informed decision-making.
Tax
E.g. Managed complex tax calculations and filings, minimizing tax liabilities while maintaining compliance with tax codes.
Risk Management
E.g. Developed comprehensive risk management strategies that protected company assets and minimized exposure to financial risks.
Financial Reporting
E.g. Prepared accurate and timely financial reports for senior management, providing insights into company performance.
Cost Analysis
E.g. Conducted in-depth cost analysis to identify areas for cost reduction and process optimization, resulting in increased efficiency.
Cash Flow Management
E.g. Implemented effective cash flow management strategies to ensure the availability of funds for operational needs and growth initiatives.
Investment Banking
E.g. Collaborated with investment bankers to assess potential merger and acquisition opportunities, analyzing financial viability.
Accounts Payable
E.g. Managed accounts payable processes, ensuring timely and accurate payment of vendor invoices and adherence to payment terms.
Accounts Receivable
E.g. Oversaw accounts receivable activities, reducing outstanding balances and improving cash collection processes.
Financial Modeling
E.g. Developed complex financial models to evaluate potential investment scenarios and inform strategic decision-making.
Compliance
E.g. Played a crucial role in maintaining regulatory compliance by implementing robust internal controls and processes.
Reconciliation
E.g. Conducted regular account reconciliations to identify discrepancies and resolve financial discrepancies promptly.
Cost Control
E.g. Implemented cost control measures that resulted in a significant reduction in operational expenses without compromising quality.
Financial Planning
E.g. Collaborated with cross-functional teams to create comprehensive financial plans that aligned with the company's strategic goals.
Sarbanes-Oxley (SOX)
E.g. Led the implementation of Sarbanes-Oxley compliance initiatives, ensuring adherence to financial reporting standards.
ERP Systems
E.g. Proficiently used ERP systems to manage financial data, streamline processes, and generate accurate financial reports.
Corporate Finance
E.g. Contributed to corporate finance initiatives by analyzing capital structures and assessing funding options for expansion.
GAAP (Generally Accepted Accounting Principles)
E.g. Ensured financial statements were prepared in accordance with GAAP, maintaining transparency and accuracy.
Financial Statement Analysis
E.g. Conducted in-depth analysis of financial statements to assess company performance, liquidity, and profitability.
Cash Management
E.g. Optimized cash management strategies, resulting in improved liquidity and minimized idle cash balances.
Internal Controls
E.g. Strengthened internal controls by identifying weaknesses, implementing corrective actions, and enhancing financial processes.
Equity Valuation
E.g. Applied various equity valuation methods, such as discounted cash flow analysis, to determine the intrinsic value of stocks.
Architecture and Construction Resume Keywords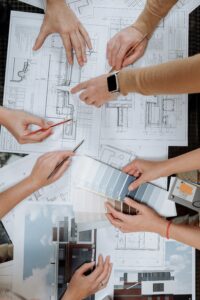 AutoCAD
E.g. Proficient in using AutoCAD to create detailed architectural drawings and plans for residential and commercial projects.
Building Information Modeling (BIM)
E.g. Collaborated with a multidisciplinary team to develop comprehensive BIM models for a large-scale infrastructure project.
Construction Documentation
E.g. Led the preparation of accurate and detailed construction documentation sets for various architectural projects.
Sustainable Design
E.g. Implemented sustainable design principles to enhance energy efficiency and minimize environmental impact in building projects.
Project Management
E.g. Successfully managed construction projects from inception to completion, ensuring adherence to timelines and budgets.
Structural Analysis
E.g. Conducted thorough structural analysis to ensure the integrity and safety of architectural designs, resulting in compliant structures.
Site Inspection
E.g. Conducted frequent site inspections to monitor construction progress and ensure alignment with architectural plans and specifications.
Code Compliance
E.g. Demonstrated expertise in navigating local building codes and regulations to ensure all projects are in compliance with legal requirements.
Interior Design
E.g. Collaborated with interior design teams to integrate aesthetic and functional aspects seamlessly into architectural designs.
Construction Materials
E.g. Proficient in selecting and specifying appropriate construction materials based on project requirements and performance criteria.
Urban Planning
E.g. Contributed to urban planning initiatives by designing mixed-use developments that enhance community livability and functionality.
Estimation and Budgeting
E.g. Played a key role in estimating project costs and preparing accurate budget projections for architectural and construction projects.
Detail-Oriented
E.g. Known for meticulous attention to detail in architectural drawings and specifications, ensuring accuracy in execution.
Zoning Regulations
E.g. Successfully navigated complex zoning regulations to secure permits for construction projects within strict urban planning guidelines.
Conceptual Design
E.g. Developed innovative and visually compelling conceptual designs that captured clients' visions and project goals.
3D Visualization
E.g. Utilized advanced 3D visualization tools to create realistic renderings and visualizations of architectural designs.
Renovation and Restoration
E.g. Led the renovation and restoration of historic buildings while preserving their original architectural integrity.
Client Collaboration
E.g. Fostered effective communication with clients to understand their needs and preferences, resulting in client-focused architectural solutions.
Safety Protocols
E.g. Implemented stringent safety protocols on construction sites, ensuring a secure working environment for all project stakeholders.
Project Scheduling
E.g. Developed comprehensive project schedules that optimized resource allocation and facilitated efficient project execution.
Design Review
E.g. Participated in design review sessions with clients and stakeholders to gather feedback and refine architectural concepts.
Energy Efficiency
E.g. Integrated energy-efficient systems and technologies into architectural designs to reduce operational costs and environmental impact.
Landscaping Integration
E.g. Collaborated with landscape architects to seamlessly integrate outdoor spaces and landscaping elements into architectural projects.
Collaborative Problem-Solving
E.g. Engaged in collaborative problem-solving with engineering teams to address design challenges and ensure constructability.
Permitting Process
E.g. Navigated the permitting process by preparing and submitting comprehensive documentation to regulatory authorities for project approvals.
Final Thoughts
Now you can be sure that an applicant tracking system won't get in your way during your job search. We hope you found this article useful in helping you to identify the best keywords to include within your resume.
On a side note, be sure not to overdo it with the keyword density. Your resume should still be readable and will still need to impress recruiters. To make sure you find the right balance, analyze the job listing. Specifically, look at what key phrases the job descriptions mentions. Be sure to include them. Then you can focus on adding any other important keywords within your resume skills section as this will appear more natural.
Be sure to check out the rest of our site for more more articles about the world of employment.