The way we work has undergone a transformation in recent times, and the concept of remote work has taken center stage. What was once an unconventional setup has now become a familiar and convenient option for many. However, as businesses and companies begin to consider office returns, the allure of long-term remote work might appear to be fading.
But fear not, for in this article, we'll be delving into how you can find remote job opportunities by answering some of the common questions that people have.
How do I find a job that lets me work remotely?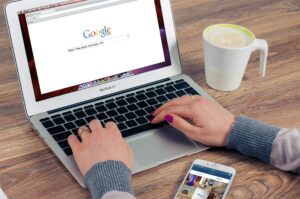 The best way is to begin by browsing online job boards that specifically offer remote opportunities or at the very least a hybrid organization. Consider traditional job boards like Indeed Indeed to begin with. Then move on to Linkedin for more options. Additionally, make use of remote job sites like AngelList and Remote.co as they regularly update their remote job listings and are specifically tailored for remote workers.
Another aspect of remote work is to find jobs that can be done remotely. Now it may seem counterintuitive but if you can secure a role first and demonstrate your competence, you can then request remote working. This will require building some rapport with the management.
If you're not sure what type of jobs to be looking for, take a look at the following – we've included salary ranges to help you decide if it's worth it.
Average Salary:$122,059 Per Year
Salary Range: $66,214 to $230,991
Average Salary: $147,219 Per Year
Salary Range: $79,705 to $238,619
Average Salary: $70,641 Per Year
Salary Range: $38,075 to $100,551
Average Salary: $103,713 Per Year
Salary Range: $37,767 to $202,326
Average Salary: $62,523 Per Year
Salary Range: $34,800 to $97,191
Is it hard to get hired for a remote job?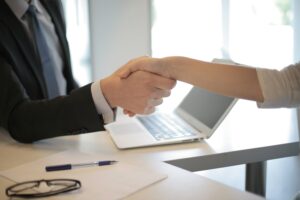 The answer to this question is it really depends. However, ultimately it comes down to you being able to demonstrate three things. They are trustworthiness, reliability and rapport. You need to be able to show during an interview stage that you are able to independently get things done without requiring micro-management.
Another aspect is it comes down to your industry. In certain roles, it has now become the norm that employees are able to fulfill their responsibilities without additional oversight. This makes it easier to get hired for remote jobs.
What is the best way to get a remote job?
The best way to get a remote job is to start applying. There are opportunities out there but you will need to take the initiative to apply and secure the roles that fit your needs. Start by browsing job boards and then take your search to social media like LinkedIn.
The easiest way to get a remote job is to narrow down your search to companies who are pushing remote working as their incentives. Take a look at the job benefits and flexibilities that companies like to promote, they will usually state remote work culture as an incentive. Once you have a list, start applying for those companies. .
Another option is to consult recruiters and specifically state you're looking for remote employers. They will then look for opportunities that meet your needs.
How to find entry level remote jobs?
Entry level remote jobs can be more difficult to find but definitely not impossible. The reason it is difficult is because of the lack of experience or perceived training, employers may need to hold in person sessions which may not make sense for them.
However, start by prepping your resume. Ensure that you can showcase your ability to work independently which will ideally show that you are suited for the remote environment.
Additionally, look for a remote job board that advertises relevant job posts for your industry. As those job boards are specifically designed for remote workers, it's a great place to start.
However, keep in mind that the job hunt will definitely be competitive as you will be applying alongside job seekers from many different parts of the country. Additionally, entry level jobs do not always have the most lucrative salaries.
What do I put for location for a remote job?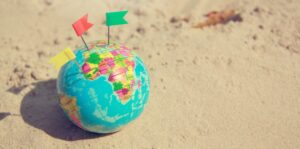 Now this question can either refer to the location that you need to enter on job boards or on the actual remote job application form.
In the first scenario companies advertising remote positions may not specify a city and instead use the word remote.
During your job search, you have three options. You can look for companies in your area that offer remote work, you can extend your job search to other cities and states, or focus on remote only advertised roles.
Being mindful of any tax or work regulations, start by searching for all remote jobs. Once you've applied for those, move on to your local area and then finally try your luck with other cities. The idea is to not keep all your eggs in one basket.
Some companies may offer remote work but may have a location in place as you may need to visit the office occasionally. So be mindful of this and ensure that it is feasible. However, if there is a really great opportunity, there is no harm in reaching out to the recruiter to see if there is any workaround available.
When filling in the application form, the location required is your actual home address. This is a legal requirement and you will need to provide this information.
What does work location remote mean?
Remote job postings will replace the location from an actual city or town to just remote. As it usually means that the job is an entirely work from home position. This will mean that you won't need to visit a physical office at all.
Do remote jobs check your location?
Most companies by law will need to know your address to ensure taxes and work regulations are being followed. Whether they then check your location after you start working is a different matter. There have been reports of companies checking locations to ensure that you are working from where you have stated. This is more of a precaution and protection for the companies. In any case, it is always best to be honest and state exactly where you'll be planning to work from.
Do remote jobs pay based on location?
Most companies will offer salaries based on industry rates. However, it is not uncommon for companies to factor in location when deciding a salary. Think about it, living expenses and commuting in cities like New York will always be more expensive than smaller cities. Attracting the best talent in those areas results in higher, more competitive salaries. There may even be some people who are happy to take a pay cut if it means they save money on commuting or having more flexibility. Therefore, it depends on how in demand your job role is. To get a better idea of what the average salary is for your role, be sure to search it on our website to get the most up to date information.
Bottom Line
Remote working is a fantastic concept and many find remote jobs to be the best development in employment over the last decade. In fact studies have even found remote work to be the cause of increased job satisfaction. How it will change in the years to come remains to be seen. However, there are still plenty of opportunities available and ready for employees to snap up.
So we hope that you found this article useful and are able to secure that dream remote job that you're looking for,
If you enjoyed this article, check out the rest of our site for more articles about the world of employment.