Getting a job in banking can be highly lucrative. Yet, the competitive nature and expected requirements can often feel overwhelming. However, that doesn't need to be the case. If you're looking to break into the industry, we've got you covered.
In this article, we'll be looking at some of the ways you can secure a job in banking. We'll do this by going through the entire process from start to finish.
Ready to get started?
Personal Evaluation – Strengths, Skills, and Interests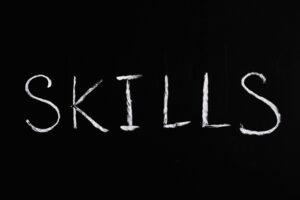 Before you can even begin applying for jobs in banking, you'll need to identify where you are in your career. If you're looking for any job, then the chances are not all the jobs out there in banking will be suitable. Think about how your interests align with potential jobs.
Begin by asking yourself a few questions:
What are your strengths / what are you good at? Do you have strong skills in analytics, problem skills, reporting, or customer service?
Do you have any qualifications? – Have you studied any college courses or external training programs, and how do they apply to banking careers?
What are your interests / What do you enjoy? – Do you like specific tasks, or perhaps you're just interested in making money?
Align yourself to potential job roles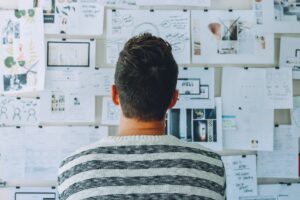 Next, begin researching what jobs are currently available or what role you'd like to apply for in the future. Spend some time doing the research to identify how well you align with that role. You may identify that you may need additional experience or qualifications in order to apply. It's important to stay realistic. Unfortunately, it's doubtful that you'll be able to secure a role in investment banking without any prior qualifications. Therefore, applying for entry-level banking jobs would be better to get your foot in the door.
Additionally, if you're looking to apply for a job but based on how much you can expect to earn – browse our site where you can get access to that information and more.
Get organized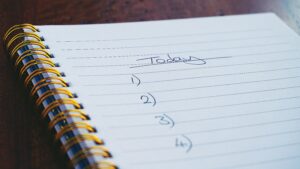 Once you've made a list of the type of job roles you're interested in applying for, begin searching for them online. Most job boards, including LinkedIn and directly on bank careers websites, will allow you to subscribe for updates. This will enable you to be notified as soon as specific job roles in your location preferences become available. Once you have this in place, you can spend an allotted time a day applying for the job roles rather than doing it sporadically.
Create a tailored resume and cover letter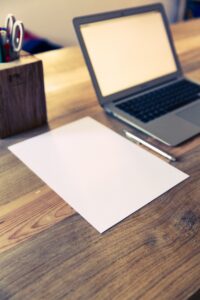 In order to apply for the job, you will need to submit a resume. However, if you're moving to banking from a different field, then your current resume may not be the most relevant. You will then need to ensure that you can tailor your resume to meet the expectations of future employers.
Resume Tip: When you read through job descriptions for roles you're interested in, make a note of the keywords. You should find a repetitive nature through similar postings where specific skills or experience are requested. Ensure that you have mentioned that keyword in your resume and cover letter. These days resumes are often scanned by software before a recruiter even takes a look. The software would be looking for specific keywords, which, if not present, can mean that your CV won't be read by the recruiter. Similarly, if there is no software present, having the keywords and relevant experience listed will ensure that recruiters have no reason to discount you right away.
We have also previously written an article on the best resume fonts for resumes that you can use to ensure your resume can stand out. We will continuously add further articles on our site that can help you through the employment process, be sure to come back!
Begin networking while applying
Don't expect to hear back from job applications right away; spend some time actively trying to connect with other banking professionals. Perhaps those who are working for the specific bank or department that you'd like to work for too. If there are any open positions, you may be able to request them to recommend or consider you for the role.
Additionally, through sites like LinkedIn, you can identify how others have built their banking career with their previous experience and skills. You may find that if you are transitioning from the financial industry, there'll be many similarities.
Prepare for the job interview.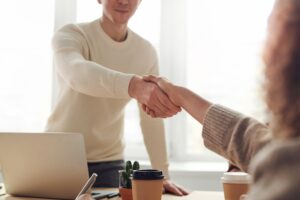 If you're successful through the job application stage and are invited for a job interview, ensure you're prepared. Perhaps have a browse for likely interview questions and ensure that you're aware of the industry and the bank too. This will all help to ensure that you can be as confident as possible through the process.
Job interview follow-up.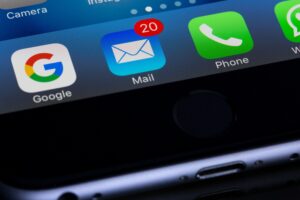 After the job interview process, be sure to follow up with the recruiter or interviewer. Ensure you express your gratitude. While it may not alter the outcome of the interview, it can help demonstrate your professionalism. If you were unsuccessful on the first interview, you might still be considered for another one down the line.
Continue networking
Whether the interview goes well or not, ensure you remain consistent with building your network. Stay up to date, whether that's through Linkedin or groups – it can allow you to be prepared for new job postings. It may even allow you to identify job roles you may not have even considered previously. All the while continuing to identify ways to demonstrate banking skills for future applications. Make sure to stay informed on the banking industry and continue to build knowledge so that you can display your competence to potential employers.
The process of getting a job in banking is similar to other industries; consistency and persistence are necessary to succeed.
Is it hard to get a job at a bank?
It depends on what type of role you're applying for. Jobs like a bank teller would be far easier to apply for than for something like an analyst. It can often be quite competitive for specific roles, sometimes even for entry-level positions. However, if you have the necessary skills or experience, then there's no reason why you shouldn't apply.
.
The type of bank can also make a difference in how hard it is to secure a job. For example, investment banks may be more selective in comparison to specific commercial banking roles.
How do you qualify to work in a bank?
To qualify to work in a bank will depend on the job role. However, on an elementary level, simply a background check and basic computer skills will be necessary. Additional skills such as communication, time management, and problem-solving skills may also be required.
You can often provide evidence for those skills from experiences you may have had at previous employment or in education. However, for more skilled job roles, a high school diploma and college education will be necessary to be considered for the job.
Which degree is best for a banking job?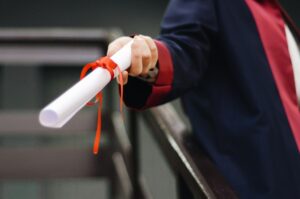 The best degree for a banking job, again, would depend on the job role applied for. However, a bachelor's degree in banking or finance is the most common and most beneficial for job roles related to banking.
Do jobs at banks pay well?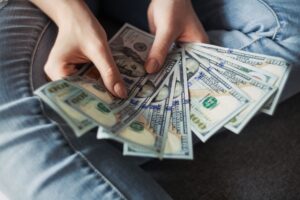 It can be subjective as to what constitutes good pay. However, to put into perspective, a bank teller can earn around $35,737 per year, and a bank guard will also make a similar amount of $36,323 per year. More specialized roles, such as a banker, can expect to earn an average of $92,534 per year. Additionally, an investment banker will net $121,879 on average per year.
As you can see, it really depends on what type of job role you're interested in. However, the general consensus is that jobs in banks pay well and also provide high job security, which is just as important.
Bottom Line
Getting a job in banking doesn't need to be a difficult task. By staying organized and persistent, you will be able to secure a role. You may need to ensure that you have the correct experience, skills, and qualifications; however, once you have those, you should begin applying as soon as possible.
If you'd like further information about different job roles and their salaries, browse the rest of our site. We also have other informative articles about career advice and employment trends to help keep you informed.