If you're starting a new job search, a temp agency or staffing agency offers an efficient method of securing one. However, how long it takes can often differ from agency to agency. Some may have a backlog of jobs they're looking to get employees out for, while others may be fully staffed currently, and you may be added to a waitlist. However, signing up with a temp agency offers a flexible and adaptable employment option.
If you're not familiar with how it all works, we've got you covered. In this article, we'll be taking a look through the entire process, how temp agencies work, what they offer in terms of benefits, and how long it takes to get a job through a temp agency.
Let's get started.
What is a staffing agency?
A staffing agency or temp agency offers temporary work for employees. So you, as an applicant, would apply for a job at a temp agency. In turn, the temp agency will send you to work for their clients, who would be other businesses or organizations.
So while you'll be working on the site of another business/organization, you'll be employed by the staffing firm. Contract lengths will vary as business needs can change. However, temp agencies will ensure they have other clients available throughout the year to send their employees.
How do temp agencies work?
Temp agencies work with businesses/organizations to fill short-term needs. So, for example, a delivery company may require additional warehouse workers, drivers, or customer service support staff during busy periods over the holiday. Rather than hiring and firing staff over a short duration, it will be more efficient for them to bring on a temp agency to fill the gap.
Temp agencies will employ workers to fill the roles, and they will remain their employees throughout the contracts. So, they will act as temporary workers for businesses while being employed by the staffing agency. This avoids the need for additional interviews or a hiring process.
How do I find the right staffing agency for me?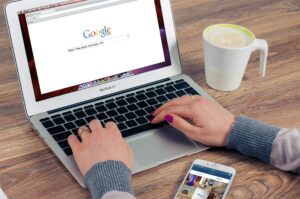 There are many different types of temp agencies, and it can get confusing to pick one. There are some which are internationally recognized and will hire for many different types of roles. On the other hand, some temp agencies are extremely specialized and will only cater to specific niches.
The best way to find a staffing agency is through a quick google search. There will be some temp agency offices operating locally that can assist. Ensure that you're searching for agencies that cater to the job role you're looking for.
Additionally, keep an eye out for job openings online, whether that's on LinkedIn, Google Job Alerts, or another job board. Many temp agencies will advertise roles when they have a contract to fulfill and require additional workers. That can be a good time to apply to work with them.
How to apply with a Temp Agency?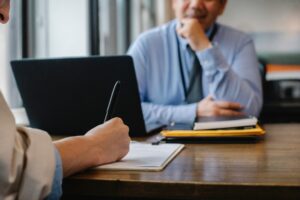 There are a few ways to apply with a temp agency. Initially, you can see if a temp agency lists any advertised jobs on employment sites. You can then apply for the job and wait to hear back.
Alternatively, you can go directly to the temp agency's website and look for the careers section. On the page, they will usually invite you to apply for any vacancies or to submit a resume. If you submit a resume they will usually get in touch at a later stage.
A more proactive approach would be to search for local temp agencies; they may have an office number that you can ring. Try contacting them to ask directly how you can apply, and they may be able to offer further advice.
Is it easier to get hired through a temp agency?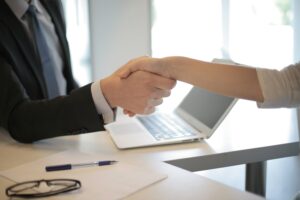 If you are able to demonstrate experience and competency, it will be easier to get hired through a temp agency. This is because contracts are often short-term, and you'll be required to complete a job before moving to another one. If you lack experience or skills, then it may be more difficult. Generally, two-three years of past experience is enough to demonstrate competency. However, this also depends on how specialized the roles the temp agency is hiring for.
Tips for working with a Staffing Agency
Before working with a staffing agency, it's important to keep a few things in mind.
Be honest, truthful, and transparent.
When the staffing agency interviews you, ensure you don't embellish or exaggerate your experience and skill set. This is so that you aren't placed in an unsuitable role. However, if you are honest and explain what your goals are, they may be able to find roles and help you develop over different vacancies.
Ask questions
Always ask questions if you are ever unsure about a work requirement. This is so that you can stay in the know and avoid getting into situations where a lack of knowledge is likely to be a problem. In addition, it may be a good idea to understand the staffing agencies operating procedures; this will help avoid unnecessary employment issues.
Only take on suitable jobs.
Only take on jobs if you feel you're a good fit. That's not to say that you shouldn't try to challenge yourself. However, you're well within your rights to say no to a job if you have any reservations.
Advantages of temp work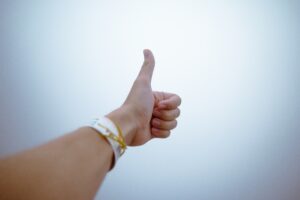 Working with a temp agency comes with various advantages. Some of them are as follows:
Gain experience
Through a temp agency, you'll be able to work for various businesses and organizations. This will open you up to the business world, and you'll no doubt learn from the new experience that will follow. Additionally, the experience will look good on your resume and may help you secure future jobs.
Continuous employment on your resume
If you are looking for a new job but are waiting for the right company and fit, you may have a gap in your resume. Now that is only sometimes problematic; however, you may be expected to explain the reason for this gap. Therefore, working with a temp agency allows you to show that you've been working continuously with a temp agency.
Make additional money
If you have another job where you're working part-time, having additional employment through a temp agency can provide you with an additional income stream. Before a vacation or any major expenses, you'll be able to work extra to help with the costs.
Disadvantages of temp work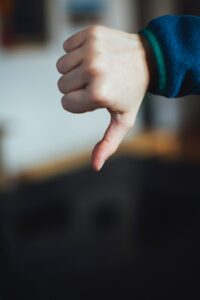 There are also some disadvantages that you must keep in mind should you choose to work with a temp agency.
No job security
While temp agencies can provide you with additional jobs, those jobs are not secured to a fixed contract. As it is not a permanent job, it can end at any point. Therefore, you won't be able to rely on the income to still be there at any point in the future. This can often be stressful, so it's worth still looking for more fixed work.
Lower pay
Businesses and organizations are likely to hire temp agencies to provide staff at a lower cost while also paying the temp agency. This means the temp agency receives a cut from the overall contract. As such, the pay that will be offered to you is likely to be lower than what a direct employee would be earning. You are also less likely to be able to ask or even be considered for a pay rise.
Lower benefits
Besides the additional income through wages, temp agency contracts may not include benefits such as 401(k) contributions or any other additional benefits. This is so that temp agencies can keep their operating costs low. Therefore, it is unlikely that you'll find an agency willing to provide many perks.
How fast can I get a job through a temp agency?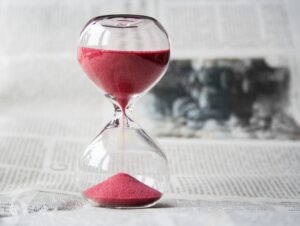 It depends on which temp agency you apply for, your available location, the season, and the type of role. However, we took a look at some of the popular temp agencies and other people's experiences to provide the following information:
ManpowerGroup
After speaking to a few past and current employees of ManpowerGroup, we found that, on average, it took around three weeks from initial application to job acceptance. One employee also began working three days after accepting the job. So you can expect to wait around a month.
Randstad
Again, after speaking to some past and present employees, we found that you can expect the process to vary. Some employees noted that after applying, the process took three days before being hired. However, depending on the job role, additional time needs to be allocated for additional checks, training, and then placement. In total, you can expect around a month.
Adecco
After speaking to several past and present employees, we found that again it varied by the type of role applied for. Some employees stated from the interview stage, it only took three days before being placed in a role. At the same time, others required around a month before being given a start date.
Bottom Line
Getting a job at a temp agency can help you secure employment while gaining experience. Of course, this is dependent on your own personal situation. Temp-to-hire jobs offer more security as there is a chance of securing a permanent position. However, it is worth noting that for adaptability and convenience factors, most staffing agencies provide an efficient option for job seekers to begin working.
We hope you enjoyed this article. If you're a job seeker and wish to know more about which job openings are worth it, check out our site to find salary information about different roles and other helpful insights.