If you're interested in securing one of the best-paying jobs in the retail building materials industry, you're in luck. In this article, we'll be taking a look at some of the different opportunities that you can explore to find a high-paying job in the retail building materials industry.
However, what you'll soon come to realize is that the industry is incredibly vast and varied. With so many different functions, which are all equally important, there is plenty of high earning potential in retail building materials. The entire chain of retail building materials begins when a product is created and ends when it is sold to vendors and trade shops. At this point, a customer receives merchandise when they choose to purchase their required products. Of course, this is a very minimal view of the entire process. There are accountants, engineers, sales representatives, analysts, and even drivers involved throughout the whole process. Hopefully, this provides a better insight into what the earning potential is within this industry.
In order to list the following best-paying jobs, we took a look at what jobs were currently being advertised as well as additional research through industry networks. We have also supplied an average base salary to paint a picture of what the earning potential is for each role.
Let's get started…
Retail building materials industry – Specific roles
We'll get started with some job roles which are extremely necessary for the industry.
$131,307 Per Year
Salary Range: $46,648 to $222,247
We begin with store managers. They are directly responsible for the success of the store from which customers purchase their products. Whether it is a trade or a general store makes no difference, store managers are there to ensure they achieve the targets set. They will be present on the retail floor and will manage all the employees there, reinforcing things like quality customer service. The job requirement for a store manager will vary; however, experience is a necessity. Most store managers will have worked their way up from customer service or a customer associates role to maybe an assistant store manager before receiving another promotion. Some may even have educational qualifications that allow them to apply earlier in their careers. Depending on the location and success of the store, the overall salary is likely to differ.
$104,793 Per Year
Salary Range: $58,332 to $160,683
You may be aware that over the last few years, many industries have been affected by their supply chains. The retail building industry is no different. Supply chain logistics managers are essential for the success of the entire industry. They are responsible for tasks such as the acquisition, production, and distribution of stock. Hence, it is an extremely important job role. Usually, supply chain logistic managers require a qualification in the form of a bachelor's degree along with experience. As a result, the salary package is extremely rewarding.
$100,971 Per Year
Salary Range: $44,137 to $160,596
Industries today face pressure in meeting laws and regulations; hence more job roles have become more niche due to rare experience. Being environmentally conscious and having the products to support it are in demand. Therefore, having the knowledge, qualifications and experience can result in higher pay. Take this role, for example. Having a more niche product, compared to generic stock, directly translates to higher salaries.
$90,761 Per Year
Salary Range: $48,989 to $131,272
Similar to the above role, the green initiative movement has resulted in higher salaries for those who can meet the requirements. In this job role, those who can design products according to the green initiatives are compensated better. However, a high level of knowledge and qualifications will be required to achieve these roles. Experience with building and design trends will also be required. Additionally, this type of job role will only be available in some locations and will be reserved for certain parts of the country.
Sales roles in the Retail Building Materials Industry
Next up, sales roles. Like with any industry, having a strong sales team is essential for the overall profitability of a business. As a result, some of the highest-paying jobs in retail building materials are reserved for the sales department. This is due to factors such as how employees are paid, perhaps with additional incentives such as commissions and bonuses. In addition, these jobs may require obtaining sales-related licensure in order to sell products actively.
$101,406 Per Year
Salary Range: $44,191 to $160,590
Sales representatives or sales associates will be responsible for selling products on behalf of the company. Specifically, building supplies. This may not be to the everyday public but rather the trade stores. Sales representatives will be rewarded with additional commissions or bonuses for their success. As a result, their potential earnings increase with their success. Securing these roles will require experience. However, entry-level jobs will be available to get started with little experience required.
$125,678 Per Year
Salary Range: $64,199 to $222,087
Inside sales managers are responsible for the sales team within the business. They will directly manage sales representatives and will be accountable for their success. This will require skills in managing employees, sales forecasting, and setting targets. As a result, inside sales managers will need experience and possibly qualifications to secure these roles. They may also be incentivized with additional pay through commission or bonuses if the sales team meets their objectives over a certain period of time.
$125,680 Per Year
Salary Range: $64,389 to $222,171
Similar to inside sales managers, this job role is responsible for sales representatives in a geographical area on a day-to-day basis. As a result, they will require prior sales experience in order to succeed. They may also provide additional training in order to boost sales while managing other issues that arise daily.
Related roles in the retail building materials industry
The following job roles are other high-paying jobs in the industry but are also applicable to similar industries. As a result, there will definitely be different roles that can fit in this section but haven't been included.
$100,487 Per Year
Salary Range: $59,669 to $152,812
SAP business analysts are responsible for managing SAP software within a business. They will ensure business needs and processes are in place to improve success and profitability. As a result, they will need to have a high level of knowledge and experience in order to succeed. Most business analysts will also have a bachelor's degree, which allows them to apply for these roles.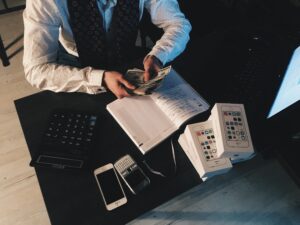 $84,065 Per Year
Salary Range: $47,799 to $131,290
An industrial accountant is similar to a regular accountant. However, they work directly for a company. They will be responsible for things like cash flow or budgeting. Qualifications and experience are required to be considered for this role. However, it is definitely a lucrative field and can sometimes be less stressful than working for an accounting firm as they are only responsible for one business. Of course, not all companies in the retail building industry will require an in-house accountant.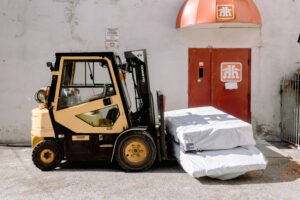 $55,409 Per Year
Salary Range: $35,249 to $82,694
While not a high-paying job role compared to others on the list, we have included forklift operators as they are integral to this industry. Similarly, truck drivers, technicians, and other similar roles are all jobs that can pay better with more experience.
$74,631 Per Year
Salary Range: $39,776 to $117,259
They are responsible for estimating how much projects will cost overall. As a result, they will have a good knowledge of the costs associated with the building materials industry. This knowledge directly translates to better pay. However, this depends on factors such as location and the type of contracts available for better-paying roles. Construction industry experience would be necessary to apply for these job roles.
How to get a job in retail building materials?
In order to secure a high-paying job in the industry, you can do a few things.
Begin by setting job alerts for companies in your area or where you want to work. This can range from retail building material stores or a local building materials company. Ensure you check the job description to be sure you can meet expectations and have the required experience and qualifications.
If you don't have much experience or lack qualifications, consider applying for a customer service role. Often these jobs will provide on-the-job training, so the requirement for experience is minimal. Additionally, customer service associate responsibilities can be varied and will allow you to pick up knowledge in different areas of the building materials sector. For example, customer service associates work on the retail floor and will have a strong focus on providing excellent customer service. These skills are also transferable to many other jobs in the future. So, if you're early in your career, it can be a great place to start.
Bottom Line
The best-paying jobs in the building materials industry are pretty varied. Some job roles require additional qualifications or experience, but other functions, such as sales, can still be incredibly lucrative. It is also worth noting that there may be different roles with a high earning potential that have not been included on this list. These can be jobs related to law, finance, or marketing.
If there was a job role you had in mind that wasn't included in this list, be sure to give it a search above to find out salary ranges that you can expect. Additionally, feel free to read other articles on our site for even more informative articles related to employment and salaries.