When it comes to leaving a job for greener pastures, it can be a tricky period to maneuver. You don't want to risk offending anybody, yet you also don't want to leave without giving enough reason as to why. Fear not. In this article, we'll explain everything you need to know about resignation letters when you need to leave for a new job.
Purpose of a resignation letter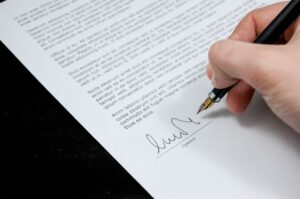 If you weren't already aware, a resignation letter is required to formally notify employers that you plan to leave. It is usually the first formal indicator that you will leave and will begin the required notice period. Although you may have informal conversations with managers, it's a good idea to issue a resignation letter so that you have a date that is included.
As it is a formal part of leaving a job, it will require you to meet formal guidelines. This includes a professional and respectful tone throughout the communications. In addition, as it is a business setting, the language should also be formal.
Key Elements of a Resignation Letter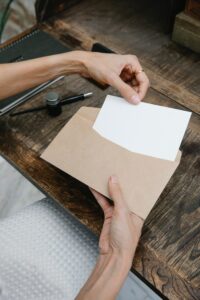 The structure of a resignation letter will follow the same as any other important letter. The caveat is including specific information. Here is the usual structure with an explanation of what to include for each point.
Date and Address
At the start of the letter, be sure to include the date of when the letter is being sent. This can be used for future reference if there are any issues in regard to notice periods. Unfortunately, it has been found that some employers may state that they never received the letter or it wasn't read, and so the notice period hasn't begun. However, if you include the date and hand-deliver the letter to the required individuals, you'll be able to say with certainty when and where it was given.
Opening Salutation
Next, the opening salutation. This is to who you're addressing the letter. This can differ based on organization structure; however, it will usually be your line manager, office manager, or a member of HR. Be sure to begin the letter by addressing them appropriately.
Reason for letter
Next, be sure to avoid beating around the bush. Within the first paragraph, address why you're sending the letter and state why you'll be leaving. You can choose to name your future employer or leave it ambiguous. However, if your prospective employers haven't yet requested a reference, it may be worth just mentioning who they will be.
Acknowledge Contributions and Express Gratitude
Keeping with the tone of professionalism, ensure you express gratitude. As they have been your employers, they will have extended an opportunity for you. If nothing else, be sure to thank them for this. Depending on your position, this may also soften the blow.
Offer to Assist with the Transition
If you have a role that comes with a lot of responsibility, it may be difficult for your employer to manage when you go. Use this opportunity to offer help with the transition by handing over any unfinished projects or things that need to be completed soon. This can help your current employer plan for the future or, at the very least, set some tasks to complete before you leave.
Final Thoughts
Finish the body of the letter with a summary of what the letter was about and some additional gratitude. At this point, you can even include a note to say that your notice period has begun and when your official resignation date would be.
Closing Salutation and signature
As a resignation letter is a formal affair, ensure you end it with your name and signature. This ensures the validity of the letter while making it look professional.
Sample Formal Resignation Letter
The following is an example of what a resignation letter should look like. It may need adapting to fit the tone of voice you desire, but it includes the necessary basics. In addition, it should provide you with an efficient resignation letter template.
Dear [Manager's Name],
I hope this letter finds you well. I am writing to formally resign from my position as [Job Title] at [Company Name]. After careful consideration, I have accepted a new opportunity as [New Position] at [XYZ Company Name].
I have thoroughly enjoyed my time at [Company Name] and am grateful for the experiences and opportunities I have had here. I want to express my sincere gratitude for all the support and guidance during my tenure.
In order to ensure a smooth transition, I am offering to assist in any way possible over the next [Notice Period]. I am committed to ensuring a seamless handover of my responsibilities and ensuring that my departure does not impact the team's ongoing work.
Thank you again for the support and guidance you have provided during my time at [Company Name]. I wish the company and my colleagues all the best for the future.
Please let me know what the next steps are in terms of finalizing my departure.
Sincerely,
[Your Name]
How to personalize the resignation letter sample to fit your situation
There may be a few ways for you to truly personalize the resignation letter to fit your situation. One way you may do this is by expanding on specific things that you are grateful for during your employment, whether that was specific exposure to projects, training, or other developments that you enjoyed.
Additionally, you may wish to explain how the new job fits your career goals as the reason for your leaving. It could be progression or a career change. If you enjoyed a good relationship with the manager who will receive the letter, they might appreciate the anecdote, especially if they wished the best for you during your tenure.
Dos and Don'ts
Dos: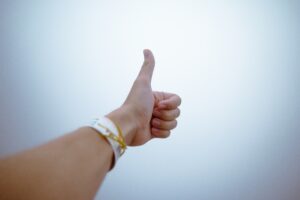 Give Appropriate Notice
Be sure to send the resignation letter as soon as you know for definite that you'll be leaving. Ensure that you will actually be leaving before handing it in preemptively. However, leaving as much time as possible to allow your current employer time to adjust is good practice.
It may be a good idea to check your contract to see how many weeks' notice you need to give before you leave. For example, some may require you to provide a two weeks notice letter, while some will require formal notification much longer beforehand.
Be Professional and Respectful
No matter the case, your resignation letter may be the last formal point of contact that you'll have. So, when you write a formal resignation letter, ensure you stick to these points.
Keep it Simple and Straightforward.
Ensure that the resignation letter is concise and includes all the necessary details. Avoid any unnecessary topics, as those can be addressed in other mediums.
Don'ts: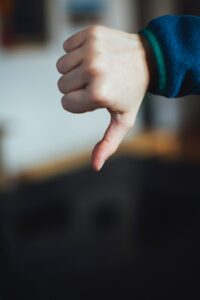 Burn Bridges
Never leave an employer on a sour note. There may be a time when you need to return. It's pretty common for new jobs not to turn out so great. As a result, some people may be forced to reapply for a previous job with their tails between their legs. Now, if someone had sent in a nasty resignation letter, the business may not be ready to accept them again. Would you blame them?
Negative Remarks about the Company
No matter your experience, the resignation letter is not the place to make negative remarks about the business. The letter will be used for formalities to begin the end of employment. However, if you wish to make constructive criticisms, schedule a meeting with HR representatives or a manager to highlight any issues you had. In some cases, it may be well received, and other employees may also be thankful.
Delay in Responding
Be sure to respond to any questions or replies after you submit the letter. Additional tasks may be required to begin the termination of employment.
Examples of bad resignation letters
Here are some examples of lousy resignation letters. Under no circumstances should you submit these. However, just for reference, we've decided to include the following:
Bad Resignation Letter Example #1
Dear [Manager's Name],
I hate working at this place. The management is terrible, and the pay is worse. I can't take it anymore. I'm quitting effective immediately. You can keep my final paycheck, I don't want it. I've found a better job, so I don't need this anymore.
Goodbye forever.
[Your Name]
Bad Resignation Letter Example #2
Dear [Manager's Name],
I quit. I don't like working here anymore. You guys have been giving me a hard time, and I just can't handle it anymore. I don't want to work for a company that doesn't appreciate me. I've found one that does and is actually such a great company, so I don't need to put up with this anymore.
I'm leaving tomorrow, don't try to stop me.
[Your Name]
Again, do not submit either of these two examples!
Bottom Line
Resignation letters when leaving for another job should be professional and courteous. As long as you provide enough detail and stick to the points mentioned above, you'll be fine!
If you're starting a new job and not sure how well your new salary compares to the average, have a browse on our site to get the most up-to-date information on industry standard salary rates.
P.S. Congratulations on the new job opportunity, and good luck!
If you enjoyed this article, feel free to browse the rest of our site for more.