Getting a new job may seem incredibly difficult if you've recently been fired for poor performance. But it's completely understandable too. It's hard to find something that would knock your confidence more than being told you're not good enough—then being forced to undergo the whole thing again.
However, picking yourself up and getting ready to find another job is essential. Who knows, it may just be a minor setback that will push you to greater destinations.
A helpful statistic that may make you feel better is that 40% of Americans have reported being fired at least once during their career. That's 2 in 5 people!
You'll be pleased to know that there are certain things that you can do to improve your chances of getting a job after being fired, whether that is for performance, conduct, or other related issues.
In this article, we'll look at how to get a job after being fired for performance. Read on to find out more…
Dealing with the aftermath of getting fired for performance
After being fired, your first instinct may be to seek another job. While that is good and shows you're strong-willed and determined, it may pay dividends to take stock of the experience that you have had. Then, consider a mix of personal reflection and external help to propel you and drive you to secure that new role.
Personal Reflection
After getting fired for performance-related issues, chances are you'll definitely be feeling the effects of being fired, whether that's through anxiety, confidence issues, or just a lack of motivation. However, it's important not to let being fired get to you. Instead, take the time to personally reflect on why you were fired.
Were there any internal or external circumstances that affected your performance?
Was there anything that you could have done better?
Ask yourself these questions. They may be difficult to answer, but taking personal accountability and reflection is precisely what you need to identify areas you need to focus on.
These questions should help you to formulate a plan for what you will do next. Whether that's through additional training, taking time off to deal with personal issues, or jumping straight into looking for new opportunities.
Seeking Assistance
Getting fired can sometimes come as a shock. However, being unable to deal with the situation can further affect your mental health. Therefore, you must reach out to people in your inner circle on a personal level.
Don't be afraid to let them know, whether that's family or friends. Speaking to someone else about the situation can help to give you a different outlook on the situation.
In fact, you can take this a step further. Consider speaking to former colleagues or a former boss. The ones who actually know that you're good at what you do. They may also be able to give professional advice on what and how you can improve professionally.
Getting ready to find another job after being fired
Once self-reflection is out of the way, it's time to begin the job search. You should consider the following stages to help with this process.
Update Resume / LinkedIn / Cover Letter
Now you'll need to state on your resume that your last job no longer employs you. You can simply change the tenure date to the date it ended. You don't need to state on your resume that you were fired. Instead, spend some time thinking of the skills and achievements that you enjoyed while working there. As they are transferable, add them to that section. Be sure not to embellish the truth, as that can cause further issues down the line.
Be sure to also update your LinkedIn profile and any other professional networking websites that you may use. You do not need to create a post highlighting why you were fired or what happened. However, you can state that you're looking for new roles which can be helpful for your connections or recruiters. This may even result in potential new job leads.
Additional courses/certifications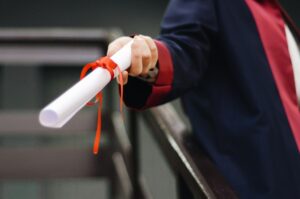 If you were fired for poor performance, this might result from a lack of formal training or knowledge. As a result, enrolling in a course can help bridge the gap between knowledge and practical application. However, it may not be relevant to all careers and will depend on personal situations. For example, for careers such as sales or marketing, there may be additional courses that you can take that will help with negotiations or selling in different environments. Nevertheless, this may prove useful for future scenarios.
Find relevant job opportunities.
When you begin looking for new opportunities, ensure that your current skills and experience are relevant and that you'll be a good fit for the role when you apply. Here is some way that you can achieve this:
Job Recruiters
Whether you apply for jobs directly through recruitment agencies or you speak to some through LinkedIn, recruiters will be able to recommend opportunities. It can be worth advising them of your experience with your last employer; they may be able to advise you further.
However, some recruiters are often quite busy and may not recommend you for jobs if they don't feel you'll succeed. So it depends on the interaction, but usually, all they need to be aware of is your skills, experience, and availability. If any recruiters ask questions, just be honest that you had been let go from your previous job.
Look for small or growing companies.
Small or growing companies are less likely to be as picky as larger organizations. Often, they're more likely to take a chance on candidates with a less-than-perfect employment history as long as they're able to align with company values.
So if you find any hiring for the same job or something similar, make sure to apply and possibly contact the recruiter to show your dedication.
Research other careers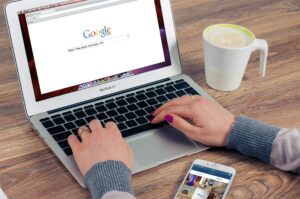 You may find that there are other job roles, careers, and industries that are similar to the one that you have just left. With your unique experience, you may even stand a better chance of succeeding in that role. Be sure to research those and work out how your skills can align with requirements. 
Job Interviews after being fired for performance
They may seem daunting and stressful in usual circumstances, but they can often seem much more stressful after being fired. However, they're a necessity in getting another job, and it's important that you're well-prepared and able to excel. Here are some important things to keep in mind.
Honesty and Transparency
It may seem easier to just leave out the truth about why you left your last job; however, this can damage your case more than you think. Especially if your former employer may be contacted for references. Instead, be completely honest about why you were fired.
This is where personal reflection and additional courses can be used to demonstrate your tenacity and drive to succeed professionally. The hiring managers may even be impressed by your story and willing to give you a shot over others, especially when your story will have much more meaning and realness behind it.
Preparation is key
Like any other job interview, ensure that you've researched the company. Not just a quick glance through the website but as much information as you can find. Think about how the company aligns with your personal interests on a deeper level. Additionally, prepare by practicing common interview questions.
This will all help in presenting you as a strong candidate. The idea is that before the topic of why you were fired is brought up, you should present yourself as the ideal candidate.
Positivity to get you through
Be sure to remain positive throughout the ordeal of getting fired through to getting hired. This will give you the motivation and self-confidence to keep applying and getting through to the next role.
Now on to some common questions that you may have after getting fired for performance issues.
How do I explain I was fired for performance?
Whether it's during an interview or on an application form, the question is going to come up. The only thing you can do is prepare and have an honest answer ready. The key here is honesty.
The structure of how you answer this could include being honest that you were fired for poor performance. First, take personal accountability here about why it went wrong. Next, explain how you have grown from this experience. Finish up by explaining how you'll avoid this happening again in the future.
Does getting fired affect future employment?
This is possibly the biggest question that you have at the moment. However, it's important to stay positive. While getting fired may have complications in getting hired for the next role, beyond that, it won't even be a concern.
As long as you're able to stay positive and secure the next role, you can take it from there. One step at a time! If you struggle to find another suitable job straight away, consider freelancing or volunteering. This can be used to explain employment gaps.
How hard is it to get hired after being fired?
It depends on the industry and career that you're in. However, as long as there are job opportunities available and you're actively applying. You should have no problem getting through to at least an interview stage. After that, it is down to how you present yourself and the reasons why you were fired but deserve an opportunity.
It will definitely be worth informing a potential employer during the hiring stage of your previous experience. This will reduce any issues if a positive reference from your last employer isn't available. In the end, it will fall to the prospective employer's decision whether or not you are worth the opportunity.
How do you recover from being fired for poor performance?
The best way to recover is to spend some time on personal reflection. First, understand how and where it went wrong at your previous job. Following this, consider taking some time to rectify those issues. Whether that's through additional training or dealing with personal issues will depend on your circumstances.
The final thing to remember is to remain positive throughout the experience. If performance is poor, you can always get better.
Bottom Line
Being fired for poor performance shouldn't stop you from looking for new jobs. If you're looking for new career opportunities and not sure what the salaries are – use our site to find out how much you should be earning.
Good luck with the job search!