If you have big dreams and want to strive for better job opportunities, you're not alone. Having a career trajectory in mind can help you navigate the world of employment and lead you to your dream job.
Professional growth and direction can be hard to maintain as situations change, jobs may become less than fulfilling, or promotions don't seem to work out. However, a stagnant career shouldn't leave you feeling hindered. In fact, it should motivate you to succeed.
Statistics indicate that the average American will hold almost 13 jobs in a lifetime. Most people will look for other employment for career progression, as working for the same company may not offer better opportunities. You will need to think about what you want to achieve in your professional life and then plan accordingly on how you'll get there.
How can I take control of my career?
Ideally, you should already have a career plan in mind. This should include what you want to achieve; perhaps that's a job title or position, or maybe it's just a field or industry you would like to explore. Regardless of the case, here are some steps you can take to achieve your career goals and ambitions.
Professional preparedness
Professional preparedness means precisely that. Be prepared for all situations and be in a position to accept new responsibilities and opportunities as they come. You may feel that you're not qualified for specific roles, but if you get an opportunity, you should take it. Taking on new opportunities will provide you with experience, sometimes worth more than a qualification. After all, without risk, there is no reward. Career trajectory can be planned or unplanned, but what definitely affects success is taking opportunities as they come.
Planning for career advancement
To achieve career advancement, you need to be prepared and willing to do whatever it takes to achieve your goals. The following are useful tips and steps to help you plan for career growth.
Highlight career goals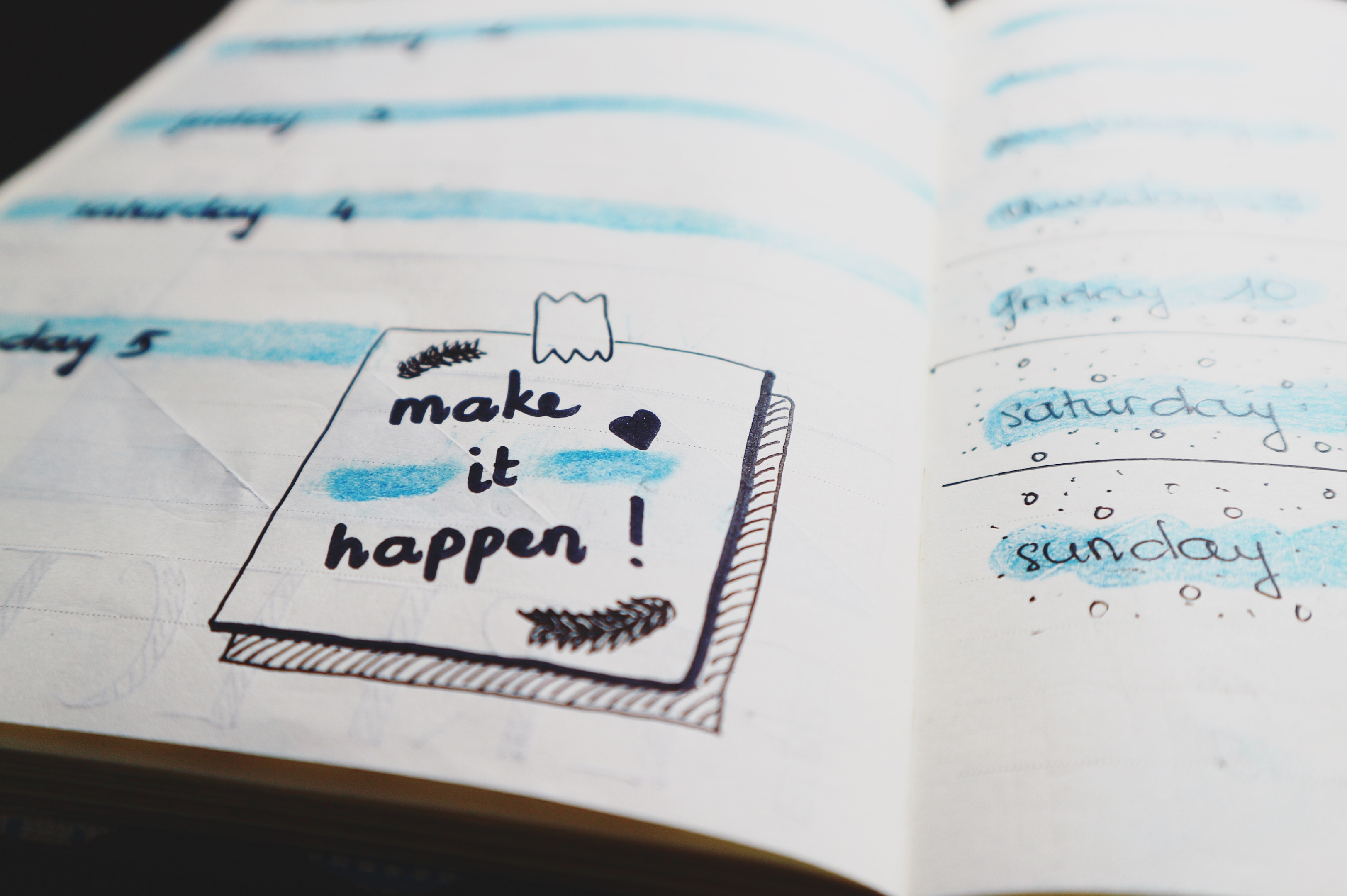 Begin by understanding what your overall goals and ambitions are. By making career objectives clear, you can then begin taking steps on how you'll achieve them. Next, identify the specific job roles and functions to see how you currently stack up against them. Don't forget that the employment pool can be competitive, so you need to have some personal awareness to see what you can do to improve further. Finally, career development takes time, but remember to focus on the overall goal of continuous personal and professional development.
Build a professional network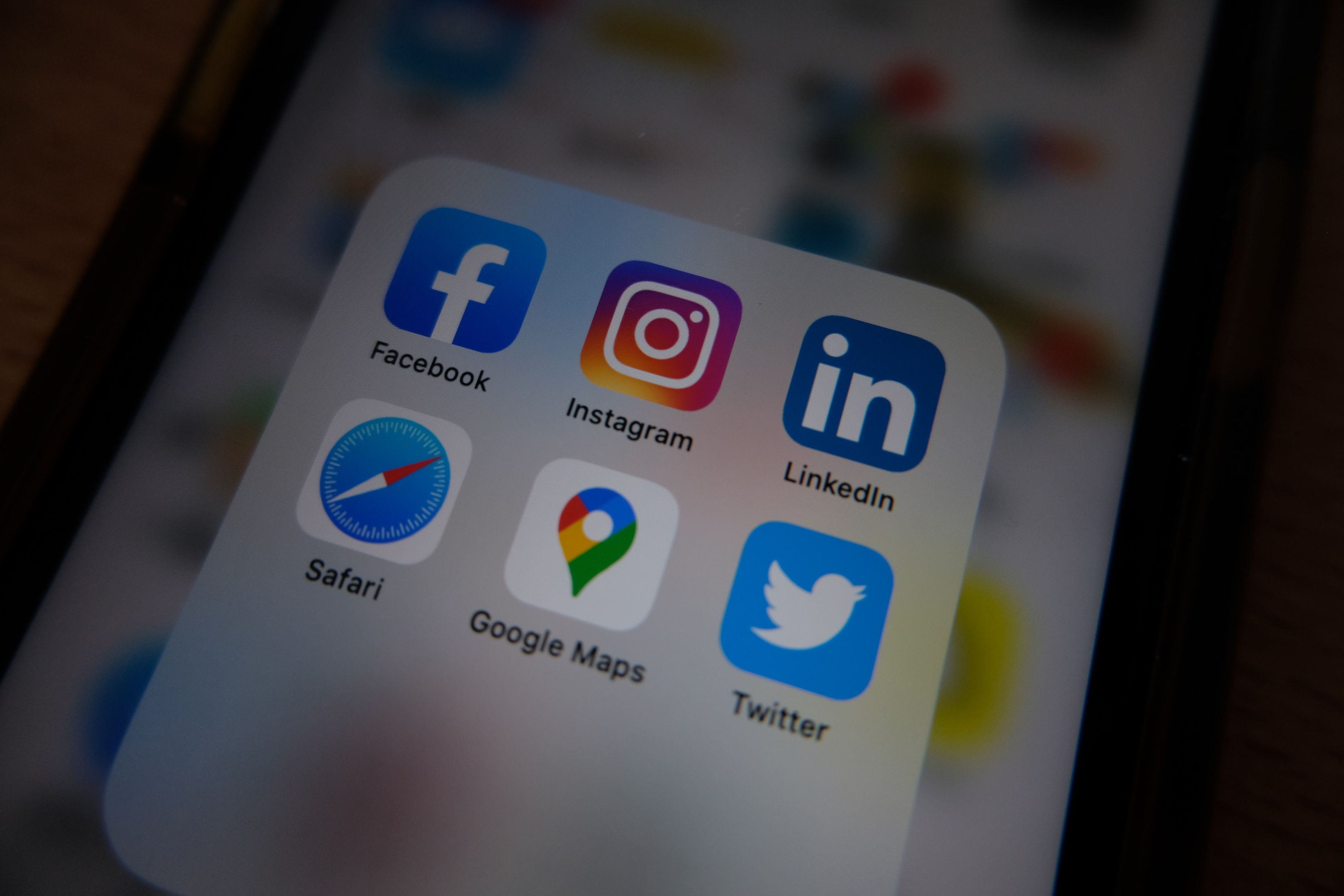 One of the best ways to achieve a successful career trajectory is through professional networks. Through networking, you may be able to find new opportunities that otherwise may not have been possible.
Professional networks are usually built from friendships and acquaintances that you may have made during your professional career. This can range from people you may have known at college to co-workers at previous jobs. Ideally, you should already have access to a network of people you know professionally, but if you are in the early stages of your career, you may be limited with options.
If you don't know anyone in the industry, look to social media. Specifically, LinkedIn as it is the best place for professional networking. Set up a Linkedin profile that highlights your career success to date. Then begin networking with other people. You can search for people in the industry, recruiters, and other like-minded individuals. Don't be afraid to connect with people you don't know, just as long as you make it clear that you're there to network.
Begin to strike up conversations with the relevant people in your network. You can ask them if they are aware of any opportunities that you could benefit from. They may not have anything currently, but they may be able to recommend you for future vacancies. They may even tell you what skills and qualifications are required to prepare you for future applications.
Utilizing the professional expertise of people currently succeeding in the career path you'd like to follow will allow you to prepare for success in the same industry.
Don't be put off if you don't have enough experience or knowledge, as everybody starts somewhere.
Undertake educational opportunities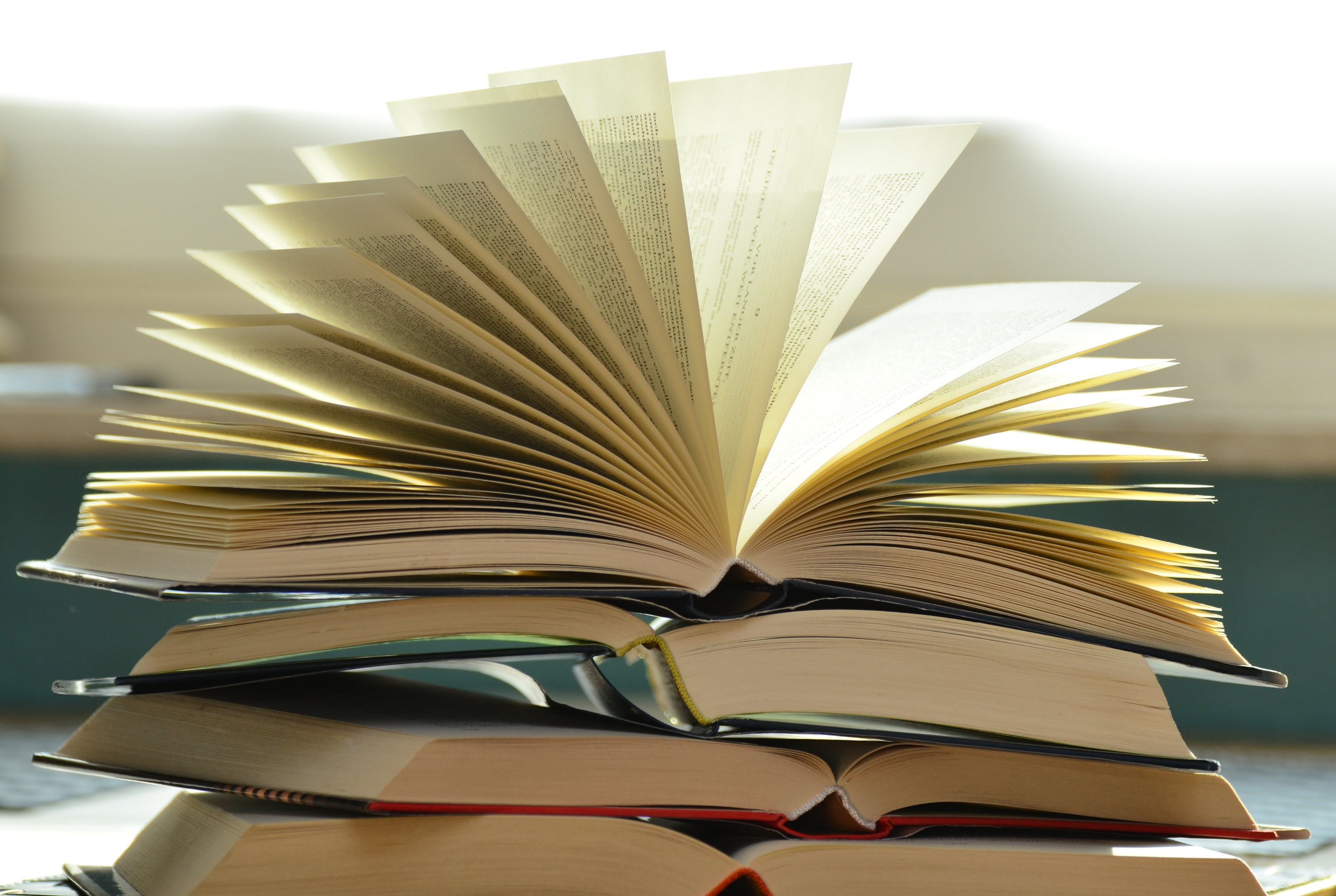 If you find that you need to have specific qualifications in order to be considered for a particular job role, then this may be an indication that you need to study. You may need to save up, but the qualification will definitely help you in being able to get past the resume stage, as you will be more likely to meet the criteria.
If it is a specific job title that you're aiming for, your current company may be able to help fund the cost of the qualification. Make sure to bring it up with your manager to see the potential opportunity. If you don't ask, you won't get it, right?
Professional development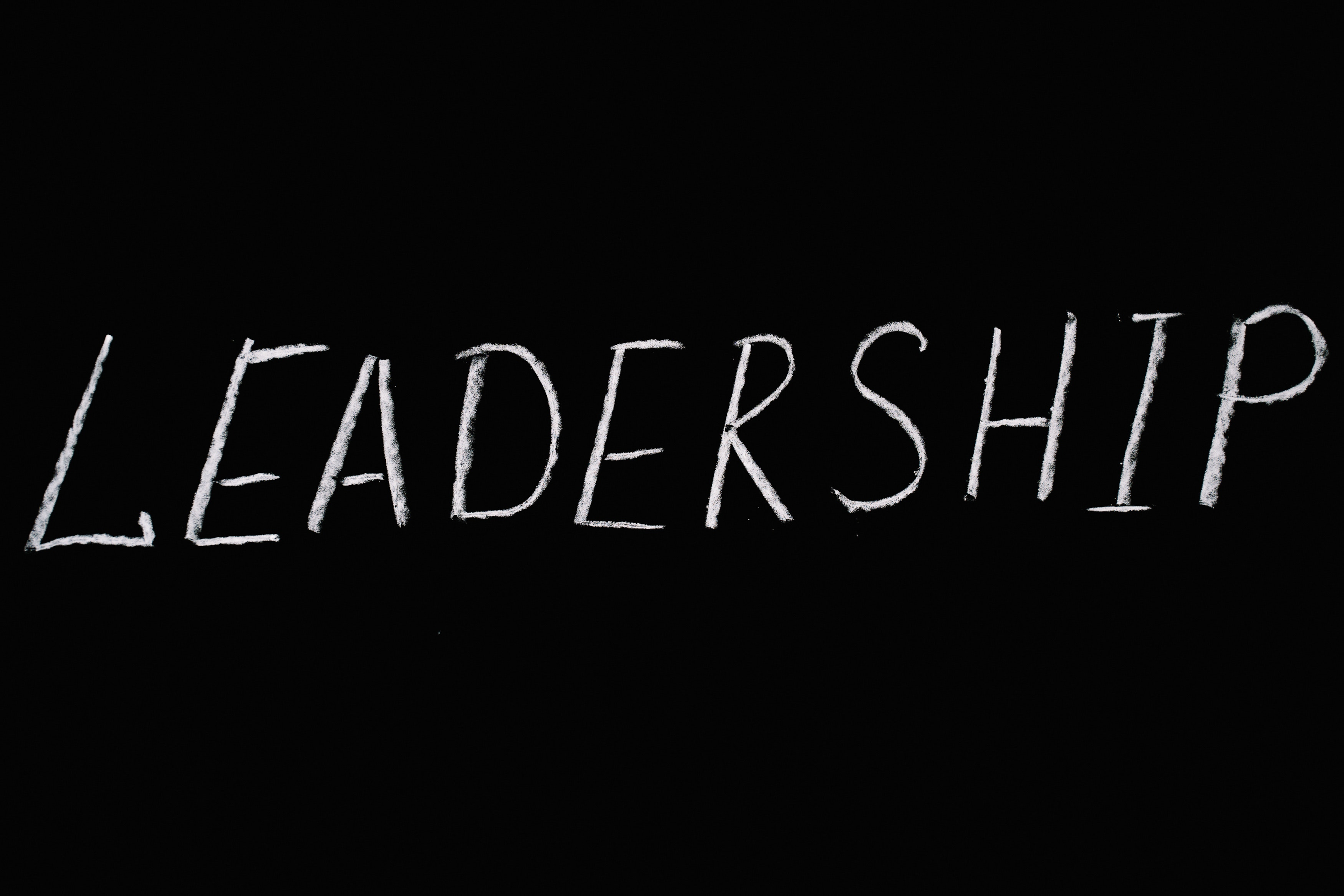 Another way to prepare yourself for career advancement is to focus on professional development. Ideally, you should be currently in a job role with opportunities for professional growth. Whether that comes in the form of leadership positions or being able to pick up new skills would depend on your situation. Make sure you're always striving for more opportunities to push yourself; if nothing else, it will boost your resume.
How to make a career trajectory plan?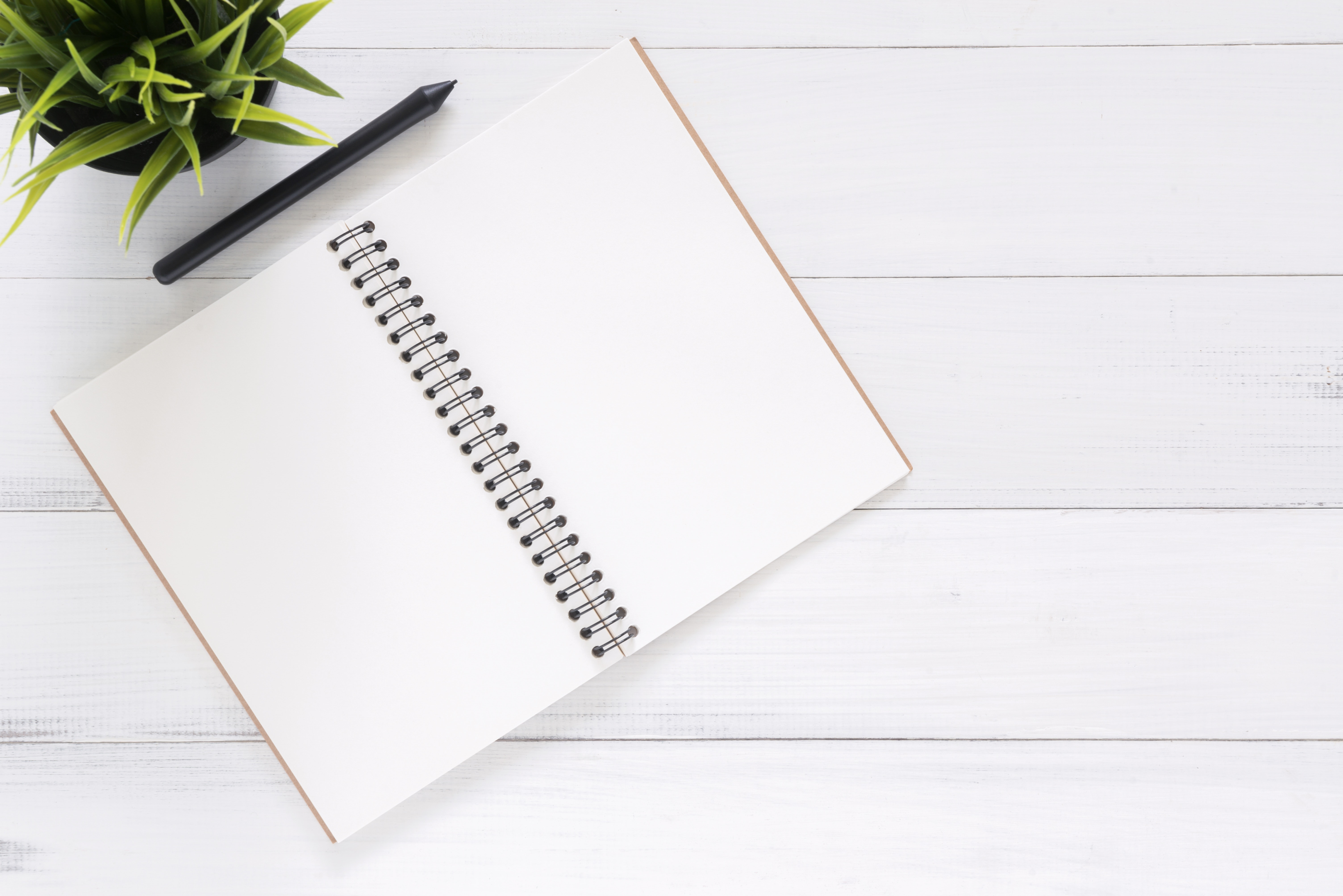 Career advancement and career trajectory go hand in hand. In order to advance in your career and get to where you want to go, you need to be able to meet the minimum requirements and have a plan or goal of where you want to be. This is where career trajectory comes in; there may be different routes to get to your dream job or role. It is important to identify how you'll get there so you have something to work towards.
What is a career trajectory?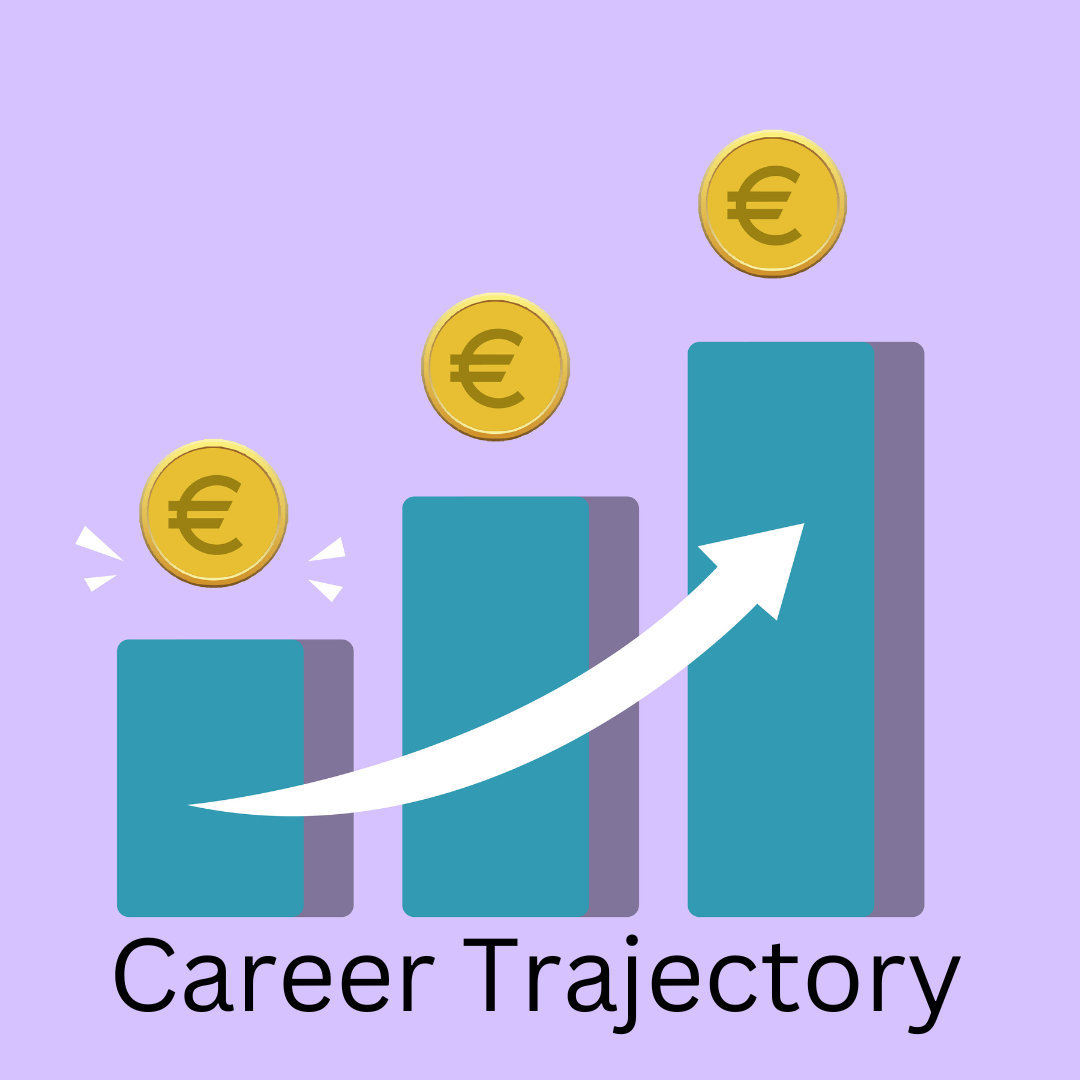 Career trajectory is essentially the path an individual will take along their professional career. For example, a person may start working in a junior role before becoming a senior manager, regional manager, or CEO. Ideally, a career trajectory should involve progression and enable individuals to build and develop as they go. However, this may not always be the case, as some may choose to start a different career midway through their professional life.
Types of career trajectories
Career trajectories are identified as being of two types, they are:
Vertical career trajectory
A vertical career trajectory involves an employee ascending up a career ladder. The individual will work for the same company in the same industry and continually move upwards through their career path.
The best way to describe a vertical career trajectory would be if an employee works in a junior role and is then promoted to a senior role before taking on a management position. Then, as the name indicates, the employee moves upwards.
Horizontal career trajectory
A horizontal career trajectory describes when an individual moves into a different industry, role, or career path from where they started. They are essentially moving sideways.
An example of a horizontal trajectory will be if an employee begins by working in a customer service role before moving to a marketing position and eventually ending up in a sales position.
Difference between vertical vs. horizontal career trajectory
The key difference between vertical and horizontal career trajectories is that a vertical trajectory leads to more responsibility and more of a niche focussed knowledge, essentially becoming a well-honed individual with a deep-rooted foundation within the company for that particular skill set. Conversely, on a horizontal trajectory, the individual acquires a wide range of knowledge and builds a wide foundation across various skill sets.
So which is better, a vertical or horizontal career trajectory?
It depends on the context; however, in terms of ROI (return on investment), a vertical career trajectory is more financially lucrative, as each move or promotion should come with more reward. However, on a horizontal career trajectory, there will be more opportunities to learn and do things differently, which can also be rewarding. It would depend on what is more important, learning new things and having new experiences or more money. Sometimes a fulfilling career may not require more financial incentives but rather job satisfaction through other means, and actually doing what you enjoy is equally important.
How to change your career path?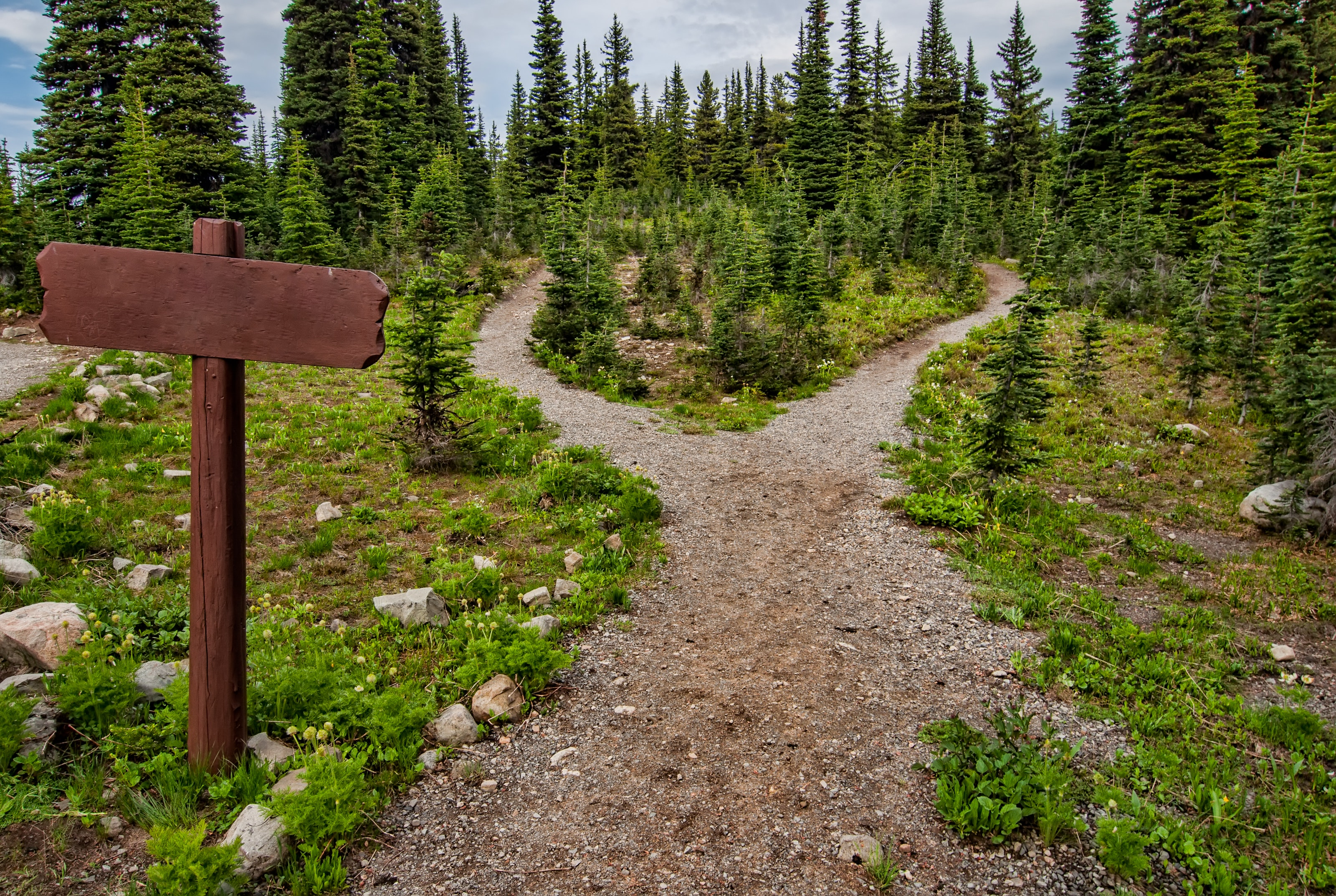 Once you've identified your ideal career or desired career path, you can decide what a successful trajectory would be like for you. Whether you need to stay in the same field or look for other career opportunities will depend on your long-term goals. In addition, you may find that you need to pursue additional training to develop the necessary skills required to successfully apply for the specific career role. Whatever the case, once you feel you possess the necessary skills, you can apply for the position you're aiming for.
Bottom line
By planning ahead and identifying goals, you'll be in a far better position to achieve career advancement. Even if things don't go to plan, it's important to know that as long as your build on existing skills, develop professional networks, and understand what you need to do, eventually, you'll succeed,
If you enjoyed this article and are looking for more information on different career paths and salaries, feel free to browse the rest of our site.