Packaged food may seem relatively niche; however, the industry can be pretty lucrative in building a successful career, especially considering that in today's fast-paced and convenience-driven world, packaged foods have become a staple in many households.
The packaged food industry plays a vital role in meeting the demands of busy individuals seeking convenient and readily available options. As such, many may wonder if a packaged foods career is a good career path.
In this article, we'll take a look at some of the best-paying jobs in the packaged foods industry and explore some of the best companies to work for. We'll also consider the experience, skills required, and the benefits you can expect from working in this field.
Let's get started.
Best Paying Jobs in Packaged Foods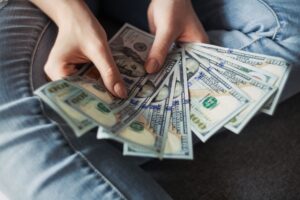 The best-paying job on our list is a food and beverage analyst. They play an important role in examining and evaluating various aspects of products and market trends. In addition, they are responsible for ensuring businesses make informed decisions and create products that will sell.
Average Salary: $103,114 Per Year
Salary Range: $48,338 to $207,979
With many packaged foods needing refrigeration, it is no surprise that refrigeration engineers are rewarded handsomely. They are responsible for ensuring food products' safe and efficient storage, preservation, and transportation. Without them, customers may be left unhappy with the final product.
Average Salary: $96,665 Per Year
Salary Range: $60,322 to $134,500
Next up, we have the food safety scientists. They ensure the safety and quality of food products throughout the entire production and supply chain. The final product must be safe to consume and in compliance with FDA rulings. As a result, food safety scientists have an essential role to play. They will also communicate with quality control inspectors to ensure quality standards are being met.
Average Salary: $85,045 Per Year
Salary Range: $45,760 to $134,697
Food engineers take on board the requirements presented by the business alongside the food safety scientist. They will then develop systems to ensure the production is efficient while ensuring it is compliant with legal regulations. They may also look into the preservation and transportation aspects to make it as efficient as possible.
Average Salary: $85,004 Per Year
Salary Range: $46,179 to $131,075
Like a food engineer, the food scientist also plays a vital role in production, packaging, transportation, and preservation. They will use scientific principles to create a strategy that will be profitable and efficient yet retain the quality of the product made.
Average Salary: $84,802 Per Year
Salary Range: $45,901 to $130,278
Creating the product is one thing, but it must look appealing for customers to purchase it. That is hard to do when the product may be canned or packaged. A food packaging designer will then use creative skills to design something which will appeal to customers.
Average Salary: $78,685 Per Year
Salary Range: $44,123 to $124,659
A significant aspect of the packaged foods industry revolves around preserving, transporting, and storing the final product. Refrigeration scientists must ensure that the product remains in the best form possible.
Average Salary: $75,140 Per Year
Salary Range: $38,802 to $197,260
It's not just enough to create a product; it must sell too. This is where sales representatives come in. They will approach businesses and other sales mediums to ensure continuous demand for the product.
Average Salary: $71,816 Per Year
Salary Range: $30,522 to $123,534
During the production process, quality controls and business production demands must be met. This is where supervisors come in to ensure that these demands are fulfilled.
Average Salary: $67,464 Per Year
Salary Range: $38,063 to $100,025
In the preparation process of the product, a chef will be required to create a product that will ensure customers are satisfied and will purchase again. They will go through R&D with other departments of the business to create a product that is fit for the business.
Average Salary: $58,189 Per Year
Salary Range: $31,272 to $87,897
While these are some job roles that are specific to the industry, there are plenty of other opportunities that offer lucrative salaries. Don't forget that job roles in business services, including marketing, sales, and even law, are all required.
Top Companies in the Packaged Foods Industry
Now that you're aware of the best-paying jobs in the industry, which companies should you work for? Here we'll list some of the best companies, most of which are well-known brands that you'll most definitely be aware of.
They are as follows:
Nestlé
PepsiCo
The Coca-Cola Company
Tyson Foods, Inc.
The Kraft Heinz Company
General Mills Inc.
Mars, Incorporated
Conagra Brands, Inc.
Kellogg Co.
Educational Qualifications and Skills Required in the Packaged Foods Industry
Depending on the job role you're looking for, you will need a mix of skills and educational requirements. Here are some of the things you should look at:
Educational Qualifications: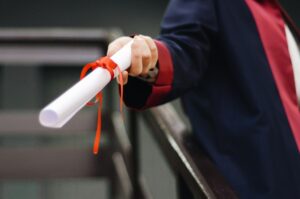 Food Science/Food Technology
A degree in Food Science, Food Technology, or a related field provides a solid foundation to succeed in the packaged foods sector. Knowledge in areas such as chemistry, microbiology, nutrition, and food processing techniques is all required, mainly when they can be applied to aspects of efficiency and quality in food production.
Engineering
Engineering can be varied, and specializations can be achieved in fields such as Chemical Engineering, Mechanical Engineering, and even Industrial Engineering. Each one is applicable to the sector as they cover factors such as process optimization, equipment design, and production management. As such, these degrees are all suitable for securing a job in the industry.
Business/Marketing
As mentioned earlier, the packaged foods industry is reliant on various forms of business services. Therefore degrees in Business Administration, Marketing, or related fields are beneficial in the sector. They can allow you to successfully secure a career in sales, marketing, product development, and brand management.
Supply Chain/Logistics
Additionally, degrees in Supply Chain Management or Logistics can be leveraged to secure roles that are involved in procurement, inventory management, and distribution.
Food Safety and Quality Assurance
As you would expect in the packaged foods industry, food safety and quality are incredibly important. Therefore, a good understanding of food safety and quality assurance can help you secure a job. This can include Knowledge of HACCP (Hazard Analysis and Critical Control Points) principles and certification in food safety programs like SQF (Safe Quality Food) or ISO 22000 is advantageous.
Key Skills: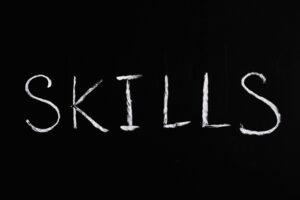 Analytical and Problem-Solving Skills
As with many other industries having strong analytical and problem-solving skills is highly desired.
Communication and Collaboration
As with any other industry, effective communication and collaboration skills are essential in a team-oriented sector which is just as crucial for the packaged foods industry.
Technical Competence
Certain roles in the industry will require using specialized software and tools. Having experience and competence in this will help in securing job opportunities.
Pros and Cons
Here are some pros and cons of working in the industry:
Pros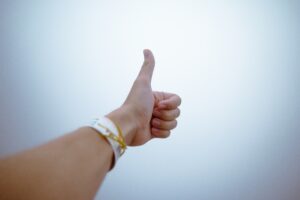 Growing Demand:
The packaged foods industry is not showing signs of slowing down. In fact, the industry is worth over $1 trillion! As society looks for more convenience, packaged foods are ready to fill that gap. As a result, the sector is likely to continue to grow and thrive.
Job Stability
As mentioned above, the packaged foods industry is thriving. As a result, a packaged food professional enjoys excellent job stability and security. People will always need to eat, and packaged foods provide convenient options.
Career Diversity
The industry offers a wide range of career paths across various functions. From the production to the final sales, there's plenty for everyone. This diversity allows individuals to explore different areas and potentially switch roles within the industry.
Innovation and Creativity
The packaged foods industry thrives on innovation, with companies constantly developing new products, flavors, and packaging designs to meet evolving consumer demands. This provides opportunities for professionals to showcase their creativity and contribute to product development.
Cons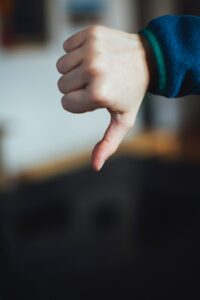 It's hard to find many cons, especially when considering the pros above. However, there are some things to consider:
Specialized Knowledge Requirement
Many of the best-paying jobs require specialized knowledge. This means that you definitely have to study or gain as much experience as possible to succeed in securing the best-paying roles.
Bottom Line:
A career in the packaged foods industry offers the potential for professional growth, competitive salaries, and the opportunity to contribute to an essential sector that shows no signs of slowing down.
We hope this article helped in giving you an insight into the packaged food sector.
Be sure to check out the rest of our site for more information about career paths and average salaries.