The housing market plays a significant role in the economy. The demand for homes continues to rise as populations grow and the real estate market thrives. The question of whether homebuilding is a good career path must be addressed. Many may assume that the jobs on offer are likely to just be physically demanding and low-paid in order for developers to take the profits. However, you may be surprised by the reality.
In this article, we'll take a look at the homebuilding industry, the best-paying jobs, and the skills and qualifications you'll need to get them.
To get started, let's look at the industry as a whole:
The construction industry, which is the bedrock of homebuilding, is worth over $2 trillion in the US alone.
Now with a market size in the trillions, you can be sure that money can be made.
There are plenty of construction companies that offer varied job roles. Here are some of the biggest companies in the US:
Whiting-Turner
Hensel Phelps
Gilbane Building Company
PCL Construction Services, Inc.
Bechtel
Fluor Corporation
Brasfield & Gorrie
M A Mortenson Co
J E Dunn
Lendlease
Let's take a look at some of the best-paying jobs in the industry. Keep in mind that these are just ten roles. Plenty of other functions are required, especially in the big companies listed above. Think of project managers, real estate agents, and others.
Best Jobs in the Home Building Industry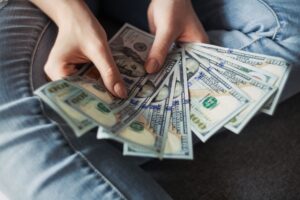 A construction foreman, a construction supervisor, or a manager plays a crucial role in overseeing and coordinating construction projects. They ensure that a project is built with the specifications and regulatory requirements in mind, and so is an important management position.
Average Salary: $107,310 Per Year
Salary Range: $59,420 to $162,830
Civil engineers get involved in various stages of the home building process. They will get involved in the design and planning stages through to the final handover and sometimes even after this. They are crucial in ensuring the property is built safely and efficiently.
Average Salary: $94,641 Per Year
Salary Range: $59,810 to $132,560
A home designer will work with a client to help them create a finished home reflective of their personal taste or style. They will explore everything from paint and lighting down to furniture choices.
Average Salary: $92,403 Per Year
Salary Range: $49,266 to $131,775
An architect will draw up the initial design of the property. They will remain involved in the project to ensure it is built to the specifications required,
Average Salary: $92,189 Per Year
Salary Range: $49,383 to $134,70
A land plan will communicate with stakeholders to discuss land usage. In addition, they will be concerned with the sustainability and growth of the land.
Average Salary: $76,786 Per Year
Salary Range: $44,085 to $120,107
Before a project can begin, an estimator will conduct an analysis to determine what material costs can be expected. This will allow the project to be completed with a budget in mind.
Average Salary: $74,880 Per Year
Salary Range: $39,871 to $117,496
An electrician will ensure wiring in the house is safe and in working order. Once a house is built, it may still be required for future maintenance or repair.
Average Salary: $66,767 Per Year
Salary Range: $37,820 to $99,336
Pretty self-explanatory, but a plumber is required throughout a construction project. They will get involved at construction sites and even after a build. They ensure the property can function and is maintained efficiently.
Average Salary:$62,085 Per Year
Salary Range: $36,015 to $96,692
Carpenters work with wood and other building materials to create, install, and repair a home's various structural and decorative elements. This can range from framing to design aspects like doors.
Average Salary: $54,743 Per Year
Salary Range: $31,727 to $79,707
Another pretty self-explanatory job role, however, is still quite an important one. They are required from the beginning stages through to the maintenance and repair once a building is in use.
Average Base Salary: $54,760 Per Year
Salary Range: $34,315 to $78,644
Skills, Experience, and Qualifications
The construction industry is quite varied, and specific job roles require different levels of skills, experience, and qualifications. Here we'll discuss some of the following:
Skills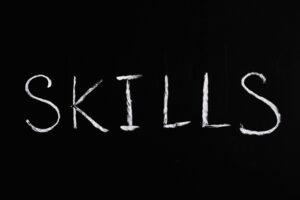 As you may have noticed, some of the jobs are in the trades. This will require knowledge and skill in using tools. Think of these as technical skills necessary to succeed. Additionally, knowledge of construction projects will help massively. There are various stages in the process, and being aware of them will allow you to understand where your specific job role is involved. Many jobs will also rely on other job functions, and you may need to work closely with others. Therefore, soft skills such as communication, teamwork, and time management are all required.
Experience
Experience comes in many forms; the more you have, the higher the salary you can command. When starting out and applying for entry-level jobs, you may only have experience from projects conducted in vocational schools. However, this still counts. Whatever you can showcase, make sure you do! You can always pick up experience through on-the-job training, but the first step is getting your foot in the door.
Qualifications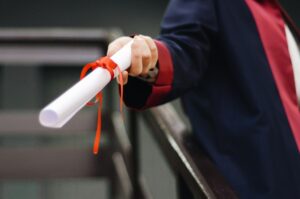 Specific jobs like civil engineering will require a Bachelor's degree or even a master's degree. In comparison, other positions may only need a high school diploma. Some trade skills may be required to act as a license to allow you to work. This ultimately depends on the job role that you're looking at applying for.
Bottom Line:
The home building industry presents a great career path. The industry is worth trillions and shows no signs of slowing down. Yes, it is mixed, and there are things you need to be aware of. For example, the earning potential is heavily limited with specific job roles. However, certain skilled workers can set up a business providing that particular role as a service, such as a self-employed plumber.
Additionally, factors such as working conditions may also put some people off. Construction workers need to use machinery and heavy equipment, which can result in injuries. However, on the other hand, if you like working with tools and enjoy working away from a desk, then the home building industry is perfect for you. There's also job security, as the requirement for specific roles is unlikely to be replaced any time soon. This will provide a rewarding career if you enjoy what you do.
Once you weigh up the pros and cons, you should be able to decide what is right for you. There are plenty of opportunities in the form of homebuilding jobs available to help you get on your way. Good luck with your homebuilding career path!
If you enjoyed this article, check out the rest of our site for more articles about employment and average salaries.