Looking into niche career paths can be a great way to find a unique one. One such niche field is Capital Goods. The term is used to refer to physical assets that are used by businesses to produce goods or services. An example of capital goods could be a delivery truck used by a logistics/transportation company. The truck is a long-term asset that allows the company to operate and generate revenue. Therefore capital goods are essential for businesses to increase productivity, efficiency, and overall profitability.
As a result, the field of capital goods offers numerous career opportunities, some of which may surprise you. In this article, we will explore if the industry of capital goods is a career path and what roles may be lucrative options. We will also discuss companies involved in capital goods that you may want to research further.
What Industries Are in Capital Goods?
Capital goods apply to a whole range of industries. Here are some examples…
Automotive Industry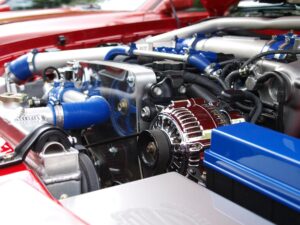 Within the automotive industry, capital goods are essential across a range of processes. For example, manufacturing equipment, robotics, and assembly line machinery are all important in increasing efficiency, precision, and productivity.
Electronics Industry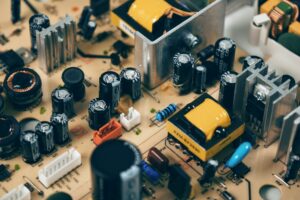 The electronics industry is incredibly broad; however, equipment such as clean room facilities, testing equipment, and specialized manufacturing equipment are all needed in producing electronic components.
Steel Industry
The steel industry is integral to various other industries, businesses, and companies nationally. However, the industry is heavily reliant on capital goods such as blast furnaces, rolling mills, and heavy machinery.
It's clear to see that capital goods come in many different forms, but they all play an extremely important part in business operations. As a result, technical knowledge, expertise, and management skills are essential in the day-to-day operations of the industries. It is, therefore, possible to build a career path tailored towards specific capital goods as long as they stay relevant and in demand.
What Kinds of Careers Are in Capital Goods?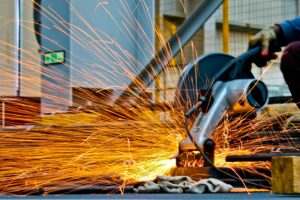 Next, we'll take a look at some job roles that you can expect to see in Capital Goods.
Warehouse roles will vary by industry; however, a lot of work takes place that is directly linked to capital goods. This doesn't necessarily even mean a warehouse that stocks capital goods, although that is possible. However, knowing how to use and operate forklifts, conveyors, and even pallet jacks are examples of working directly with capital goods as a warehouse worker.
The average salary for a warehouse worker is $33,749 a year. However, the salary ranges from $23,972 to $47,853. In comparison, a warehouse manager can earn between $58,377 and $161,277, which could potentially be a lucrative high-earning job.
Engineers
Engineers are responsible for the design, development, or maintenance of capital goods. As these are important roles, they can often feature some of the best-paying jobs in Capital Goods. Additionally, there are several types of engineers, and they all play their own specific roles in how they are used with capital goods.
The average salary is $106,008 a year, with a salary that ranges from $61,612 to $156,841.
The average salary is $96,494 a year, with a salary that ranges from $60,322 to $134,713.
Responsible for helping companies choose the best capital goods, sales engineers earn, on average, $101,593 a year. However, the salary ranges from $44,212 to $161,700.
Quality Control Analysts play an important role, and their duties can be multifaceted. Whether it's ensuring the capital goods are operating as they should or maximizing their performance through analysis. They earn on average $100,424 a year with a salary that can range from 50,687 to $162,530.
How many jobs are there in Capital goods?
The above are just some examples of the job opportunities available in the capital goods sector. However, the field is extremely extensive. With research, you'll find jobs available across all industries, from software developers to lawyers – there's something applicable for a range of individuals. As with any industry, the level of jobs available will ultimately depend on how well the economy is performing.
What companies are in the capital goods industry?
There are a range of companies that operate in the capital goods industry. Some are often quite well-known companies. Here are some examples that you can expect:
Lockheed Martin
A well-known American aerospace and defense company. Although the products they produce are mainly purchased by government agencies, they are still classed as a capital goods producer.
Siemens
A German company that produces industrial machinery, transportation systems, and energy solutions, to name a few.
Caterpillar Inc
An American company that is quite well known for its selection of heavy equipment such as bulldozers, excavators, and tractors.
General Electric
An American company produces products that include aircraft engines, power generation equipment, and medical imaging systems, to name a few.
Honeywell
Honeywell, an American company, produces a range of industrial products such as automation systems, aerospace equipment, and building controls.
When you think of the above companies, you may realize that there are many different job roles and titles that are still required. From project managers and individuals in the manufacturing sector to general HR roles, there are still opportunities that may present themselves.
Capital Goods Jobs Pros and Cons
Pros of working in the capital goods industry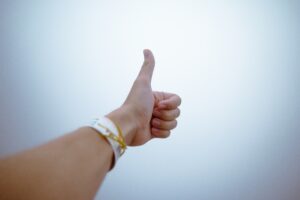 Job security
Working in the capital goods industry can come with increased levels of job security as opposed to other industries simply because the products produced will always be in demand and required for other businesses to operate. Because of the high cost of production, development, and maintenance of products, it is less likely to be outsourced. Therefore, working for one of the larger companies mentioned above will have a high level of job security.
Opportunities for growth and development
Due to the nature of capital goods, not only does the industry continue to expand to provide efficiency, the workers facilitating the changes are expected to be the best possible candidates for the role. Therefore, there is a high chance that there will be increased opportunities for professional growth and development.
High Earning Potential
As some of the job roles mentioned above indicate, there are job roles that come with a $100,000+ salary. However, there is usually a requirement and expectation for education and qualifications. For example, engineers will usually have a college degree as a minimum.
Plenty of entry-level opportunities
Many of the companies mentioned above, along with other capital goods companies, regularly offer entry-level opportunities at some level. Whether they're for recent graduates or those with limited qualifications, there are usually some jobs available.
Cons of working in the capital goods industry
Cons of working in the Capital Goods sector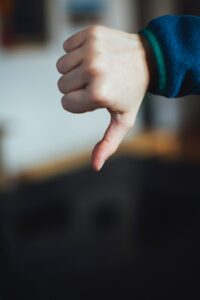 Risk of Automation
As companies seek to increase profitability, there is a high risk of automation reducing the requirement for human workers. Although, this is more likely to affect 'Blue Collar' jobs the most. It has been stated that automation will supplant about 85 million jobs by 2025.
Dangerous
This negatively affects the individuals who work directly in the production of the products that capital goods companies create. Working with tools and heavy machinery will always have a higher risk of injury.
Technical skills and knowledge required for high-paying jobs
Individuals who have the technical skills and knowledge that are most in demand will benefit the most. As candidates of their caliber are harder to find, they are more likely to be offered higher salaries. So, those who lack experience and qualifications will usually have to start working in one of the lower-paid roles, which comes with the most negatives compared to those who have the qualifications necessary.
How to Prepare for a Career in Capital Goods
If you're looking to explore and build a good career path in capital goods, you should consider the following:
Education / Training
Identify which type of role you'd like to work at, then have a look at what level of education and possibly experience you'll need to apply for those roles. It may require additional certifications that you may need to enroll at a college for. Other certifications may differ, such as a Certified Manufacturing Technologist (CMT) or a Commercial Driver's License (CDL).
Building and developing knowledge
The field of capital goods as an industry is always evolving. As companies seek to provide the most efficient products, standard operating procedures may change. As a result, you should try and stay up to date with any developments or advancements in how things work in the industry. This will ensure you're able to attend interviews and demonstrate your knowledge and dedication to the industry.
Gain Experience
Many positions in the capital goods industry require demonstrated experience. You can attempt to get this experience by working in entry-level positions or completing internships or co-op programs while in school.
Bottom Line – Is Capital Goods a Good Career Path?
In conclusion, capital goods is definitely a great career path and can potentially offer a high salary too. Capital goods jobs pay many ranges of salaries depending on the role. However, it's important to mention that some of the best-paid jobs will require formal education. Although, it is completely possible to work your way up within the industry.
We hope you enjoyed this article and found it useful. Feel free to browse the rest of our site for more informative content.