Business services can seem very broad; however, they are a critical part of the business landscape and the global economy. Put simply, no business or organization could succeed without the support of business services. Whether it's managing finances, developing marketing strategies, or navigating complex legal regulations, businesses rely on these services to stay competitive and thrive.
But what exactly are business services, and more importantly, do they offer a successful career path? In this article, we'll explore the ins and outs of the business services sector, including the types of jobs available, entry-level requirements, and the best-paying positions. We'll also provide tips on how to hunt for jobs in the industry and offer insights on why business services can be a rewarding career path.
Whether you're just starting your career or looking for a change, you're in the right place. So let's dive in and explore the exciting opportunities available in this thriving industry!
Is Business Services a Career or Industry?
Before we can begin finding jobs that offer a good career path, it's important to understand what business services actually are. Simply put, business services can be seen as both a career and an industry.
As an industry, professional and business services refer to a range of services and support that businesses rely on to operate efficiently, such as accounting, legal, consulting, marketing, and more. Typically, these services are provided through service businesses such as marketing agencies and law firms. However, freelancers also commonly offer business services, such as bookkeeping, copywriting, and graphic design.
On the other hand, as a career, business services offer a wide range of job opportunities. For example, consider all the different departments that make up a business, such as the marketing team, legal team, finance department, and so on. This means that job opportunities can be found within specific businesses or specialized agencies.
The business services industry is a crucial part of the global economy, offering diverse job opportunities across various sectors and industries. Whether you're interested in working for a service business or as a freelancer, there are plenty of options to explore in the business services industry.
What falls under business services?
Now that we have a better understanding – it's time to look at the wide range of business services. We provided a few examples above, but to really show you the breadth of business services as a whole, we've created a comprehensive list.
Accounting and bookkeeping services
Bookkeeping
Financial planning and analysis
Tax preparation and planning
Auditing and assurance
Payroll processing and management
Financial reporting and analysis
Corporate finance
Risk management
Insurance services
Wealth management
Budgeting and forecasting
Cost accounting
Mergers and acquisitions (M&A)
Legal services
Corporate law and commercial contracts
Intellectual property law
Labor and employment law
Mergers and acquisitions
Real estate law
Litigation and dispute resolution
Regulatory compliance and risk management
International law and trade agreements.
Human resources services
Recruitment and staffing
Onboarding and orientation
Employee benefits administration
Payroll processing
Performance management and appraisals
Training and development
Employee Relations and conflict resolution
Compliance with employment laws and regulations.
IT and technology services
IT consulting and support
Cloud computing and data storage solutions
Cybersecurity and data protection
Network and systems administration
Software and web development
Database management and analysis
Technical writing and documentation
Marketing and advertising services
Advertising and media planning
Branding and corporate identity design
Market research and analysis
Social media marketing and management
Public relations and communications
Content creation and copywriting
Business Analyst and Business Administration
Event planning and management
Email marketing and lead generation.
Business Development Services
Market research and analysis
Sales and account management
Partnership and alliance building
Lead generation and nurturing
Strategic planning and implementation
Product development and management
Customer experience and retention
Competitive analysis and benchmarking
Branding and positioning
Pricing and revenue management.
We've only identified six different business services above and have already listed 50+ roles that are all incredibly important for the success of a business. Imagine how many more there would be if we were to list business services roles that fall under every possible business department.
Best-paying jobs in business services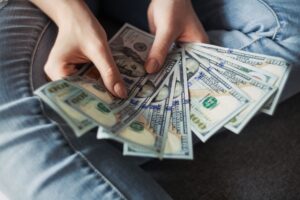 Now if you're looking for the best-paying jobs in business services, you'll be pleased to know there are many to choose from. Of course, the highest-paying roles require years of experience and education. Additionally, C-Level roles are always going to carry the highest paid salary. However, to give you an idea, we've included ten very different jobs in business services that come with high salaries.
In today's day and age, protecting the security and privacy of an organization's computer systems and data is incredibly important. As a result, it is the highest-paid salary on this list.
Average Salary: $158,952 Per Year
Salary Range: $89,963 to $279,884
As businesses now rely more and more on digital traffic, digital marketing managers are paid considerably well for their services. They will usually oversee the full spectrum of digital marketing, from email marketing, SEO, paid ads, affiliates, and even influencers.
Average Salary:$147,046 Per Year
Salary Range: $79,790 to $239,452
Lawyers are required for most businesses to protect their business. Lawyers typically specialize in specific fields like IP, which translates to better pay.
Average Salary: $142,645 Per Year
Salary Range: $64,440 to $236,398
A financial analyst evaluates financial data and economic trends to provide insight into investment opportunities. This allows businesses to stay a step ahead of their competition. Experienced individuals and those with a strong track record are likely to be paid more which is why the salary ranges considerably.
Average Salary: $136,952 Per Year
Salary Range: $51,970 to $348,496
This job role typically comes into play during mergers and acquisitions. They are incredibly important in giving businesses and organizations strategic advice. Businesses are likely to pay more for experienced individuals.
Average Salary: $121,879 Per Year
Salary Range: $51,407 to $313,821
The job role requires using mathematical models to evaluate risk and uncertainty in the financial industry. Businesses operating in the financial industry need actuaries to be able to reduce their risk appetite.
Average Salary: $123,575 Per Year
Salary Range: $62,455 to $198,211
A data scientist analyzes and interprets complex data sets to identify patterns and trends. It is an important role for businesses as it allows them to use their data to perform better, ultimately impacting revenue.
Average Salary: $112,903 Per Year
Salary Range: $41,016 to $278,790
Pretty self-explanatory, but software engineers develop, produce, and maintain software for businesses. As everything is pretty much conducted digitally, having the best technology is incredibly important for businesses.
Average Salary: $103,713 Per Year
Salary Range: $37,767 to $202,326
This job role typically involves providing strategic advice to organizations on how to improve their performance and efficiency. Typically, improved performance and efficiency result in better revenue for the business which is why this role is so well-paid.
Average Salary: $100,405 Per Year
Salary Range: $50,643 to $162,907
A UX designer creates the user experience for websites, software applications, and other digital products. Over recent years many businesses have changed their focus toward the customer experience to capture market share, resulting in increased demand for UX designers.
Average Salary:$96,884 Per Year
Salary Range: $48,687 to $147,087
What Are The Entry-level Requirements for a Career in business services?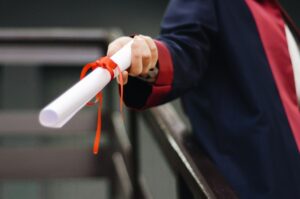 As you may expect, the entry-level requirements for business services careers vary depending on the specific job and industry. However, a bachelor's degree in a relevant field such as business, accounting, marketing, or finance is often preferred. Keep in mind that some jobs may only require a high school diploma or associate's degree, especially if the candidate has relevant work experience or training.
Demonstrating ability and experience will provide the greatest support for an application. The best-paid business services professionals have a track record of providing benefits to their employees. So to come across as a suitable candidate, look for specific examples of how you've helped a previous employer and how that can translate to the job you're applying for.
How to get paid more in the business services industry?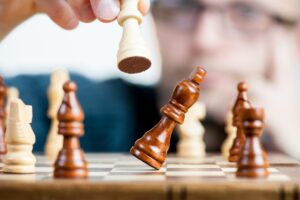 As demonstrated by the list of top-paying jobs, specializing in a specific skill set can significantly increase your earning potential. By honing your expertise and demonstrating the tangible value you bring to the table, businesses are willing to pay a premium for your services. Invest in developing a high-demand skill, and reap the rewards of a higher salary in the industry.
Bottom Line
In conclusion, the business service industry offers such a diverse range of opportunities for individuals. From accounting and finance to marketing and IT, there are many ways to carve out unique career paths. The sky really is the limit. Nevertheless, to excel in this industry and secure the most lucrative positions, it is crucial to specialize and acquire hands-on experience. With dedication and hard work, a career in business services can be rewarding both professionally and financially.
We hope you enjoyed this article – for more information about the different types of job roles out there, browse the rest of our site.