You're in luck if you're looking for a career path that pays well. Property and casualty (P&C) is an industry that continues to grow. If you're unfamiliar with property and casualty insurance, it's a term used to describe insurance policies that cover property damage and liability. An industry valued at over $850 billion means there is an excellent chance that you can find yourself a high-paying job in the property and casualty insurers market.
In this article, we'll take a look at the best-paying jobs in property and casualty insurance, the best-paying companies to work for, and how to succeed.
Let's get started!
Top 10 best-paying job roles in property and casualty insurers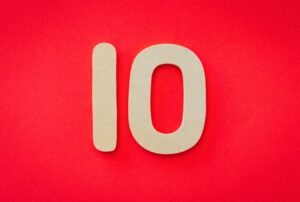 $185,300 Per Year
Salary Range: $69,962 to $493,095
The best paying job role in the property and casualty insurers field is surprisingly employment in the public domain. A deputy insurance commissioner is responsible for monitoring the financial condition and ensuring the regulation of all property and casualty entities. In addition, they will head a department that will conduct financial examinations and financial analysis to ensure things are in order within the state in which they preside.
Now I hear you ask how you can obtain this job role. Well, this job role isn't one that you can get with just a job application and an interview. The governor of the state will appoint someone suitable for this position. In terms of qualifications, the Texas Department of Insurance requires that commissioners must be "well informed and qualified in the field of insurance and insurance regulation; have at least five years of experience in the administration of business or government or as a practicing attorney or certified public accountant." In fact, from our research, we identified a currently servicing Deputy Insurance Commissioner of a different state who had 15 years of experience working for Farmers Insurance before being appointed.
However, as it is the highest-paying job role on this list, it's understandable why such requirements exist.
$182,756 Per Year
Salary Range: $69,931 to $488,034
Next on this list, we have the job role of Insurance Commissioner. This is another job role that requires an official appointment, so the requirements are similar to the Deputy Commissioner role. This job role again will feature a high focus on financial jurisprudence and maintaining insurance regulations. As a result, many existing and previous insurance commissioners have a finance and law background, allowing them to qualify for this position.
$155,727 Per Year
Salary Range: $78,929 to $335,526
The next top-paying job role is a Risk and Insurance Manager. They are also sometimes referred to as Risk Management Directors. The job role is often labeled as senior to mid-level in terms of seniority. Many Risk and Insurance Managers will have qualifications and experience in other job roles relating to the property and casualty insurance market as a whole. From our research, we have found some current Risk and Insurance managers who were previously surveyors and some with General Lines Agent certifications.
$143,177 Per Year
Salary Range: $64,440 to $236,398
Next up, we have the job role of Insurance Counselor. Like an Insurance Agent, an Insurance Counselor will speak to organizations and businesses to determine the best insurance or discuss requirements. The qualification required for this position is known as the Certified Insurance Counselor (CIC) license.
Many insurance counselors will have a background in law and insurance, as that allows them to make well-informed decisions.
$141,666 Per Year
Salary Range: $64,544 to $236,275
Next up, Insurance Attorneys. Similar to regular attorneys, they provide coverage and claims services in matters involving all types of property and casualty insurance. In addition, they will help P&C insurance providers by defending clients in courts or providing counsel. As with any attorney position, education and licenses are usual requirements for this position.
$123,604 Per Year
Salary Range: $61,978 to $199,849
Next up, we have the job role of Insurance Actuary. Their main job is to evaluate financial risks to calculate the best policy premium. Without them, P&C insurance providers would stand to lose money. As such, actuaries must undergo educational study and attain certification before securing a job. It is quite an analytical field, and the math would need to add up!
$118,733 Per Year
Salary Range: $50,498 to $280,783
Next up, we have insurance Advisors. They will ensure that the most suitable policies are given to clients that will provide adequate insurance coverage. This job role requires a good understanding of the insurance industry and insurance products to be able to give the best advice.
$91,267 Per Year
Salary Range: $47,565 to $157,782
Up next is an Insurance Agent Supervisor. This is more of a management position that will ensure Insurance Agents are in a place to meet KPIs and other targets. This job role would usually be achieved through promotion after getting some experience working as an Insurance Agent.
$71,048 Per Year
Salary Range: $40,963 to $101,765
Our next job role is a Property and Casualty Insurance Claims Examiner Salary. As the name suggests, this job role will require investigating and settling claims. Technical knowledge and customer service skills would be necessary to succeed in this job.
$68,704 Per Year
Salary Range: $30,274 to $123,370
Finally, in 10th place, we have an Insurance Agent. While the starting salary is relatively low, there is a chance to earn more. This is because an Insurance Agent is required to sell insurance policies to individuals and companies. Selling is a skill that should get better with time, so after enough practice, an Insurance Agent would be in a position to earn more money. The job will require negotiation skills and the ability to work independently.
Top Companies to work for in Property and Casualty Insurance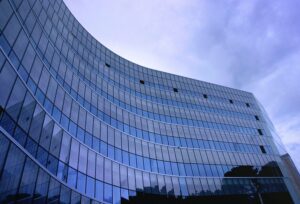 Now that you've found a job role, you also need to find an insurance company to work for. We've provided a few suggestions for Property Casualty insurance companies below.
State Farm
With headquarters in Bloomington, Illinois, State Farm Group operates throughout the United States. While officially reported to have 57,672 employees, we used LinkedIn to find out more about the company. LinkedIn reports almost 100,000 employees, which may be incorrect based on official reported data. However, 36% work in sales, nearly 20% in finance, and less than 10% in business development and IT. The company offers various benefits, including remote working. As it is such a large company, there will be room for progression and career development if you're just starting.
Berkshire Hathaway Insurance
Next up is Berkshire Hathaway Insurance, with Warren Buffet as one of the notable owners. This company has 372,000 employees, much larger than State Farm. Its headquarters are in Omaha, Nebraska, and it is a very old organization. For job security and progression in P&C insurance, make sure to check out Berkshire Hathaway.
Progressive Insurance Group
The third largest insurance group in the USA is the Progressive Insurance Group. Its headquarters are in Mayfield Village, Ohio, and they have 41,751 employees. Definitely, one to add to your jobs alert list.
Allstate Insurance Group
Generating almost $45 billion a year is Allstate Insurance Group and our following recommendation. Their headquarters are based in Northfield Township, Illinois. The company is nearly 100 years old, and so for job security, we would almost certainly recommend them.
Liberty Mutual Insurance Group
Last but not least, another Fortune 100 company, Liberty Mutual. With headquarters in Boston, Massachusetts, and with over 45,000 employees. It is another company where you could definitely succeed in a career with Property and Casualty Insurance.
Requirements And Qualifications To Work In P&C Insurance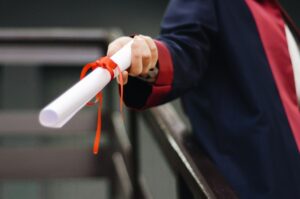 If you're looking to apply for job roles in the property and casualty industry, a few certifications can help you get on your way to securing your dream job.
They include:
Certified Insurance Counselor (CIC) certificate is designed to recognize insurance professionals who have continued education in relation to their chosen field.
General Lines Property and Casualty license allows individuals to sell a range of insurance products as an agent. This includes homeowners insurance, auto insurance, and property insurance.
Chartered Property Casualty Underwriter (CPCU) is a professional credential required for individuals wanting to specialize in risk management and property-casualty insurance. This certification would be required for underwriting managers and insurance underwriters.
Having these qualifications doesn't necessarily guarantee you'll get a high-paying job immediately. However, it will definitely set you apart from other candidates and can be used to your advantage when negotiating a pay rise.
How can I find a good job in property-casualty insurers?
As with any job, there are certain requirements like experience and certifications which will allow you to apply for and attain better positions. The best advice here would be, once you've secured the required qualifications, to continue applying whilst actively working in the field. There may also be specialized recruitment companies in your area that actively place Property and Casualty Insurance candidates into companies that are recruiting. Consider signing up for them while also keeping alerts on for other job opportunities that arise.
There are also plenty of other jobs that will allow you to work in the Property and Casualty Insurance field, whether that's in IT, Marketing, Finance, or even Law. As insurance companies operate as a business, there will always be some form of opportunity. Certain skills will always be in high demand. Just make sure to check job boards, LinkedIn, and other recruitment pages to stay updated.
What career in insurance makes the most money?
There are various careers within the insurance niche that can make money. It doesn't have to be just selling insurance. As the field is multi-faceted, you can still make good money from different job roles. The highest paying career from our data indicates that it is a Deputy Insurance Commissioner. However, this is based on averages. The entire industry is worth 850 billion dollars, so from that, you can gather there is a lot of money to be made.
Bottom Line
There you have it. We hope you enjoyed this article on the best-paying jobs in the property and casualty insurance industry. Feel free to browse the rest of our site for even more exciting insights about the job market.